Depp vs Heard Court Trial; A Brief Summary
Since April 11, 2022, in Fairfax County, Virginia, in the John Depp II vs Amber Heard court case; Defamation (The claim that someone has made a false statement about you) is occurring. A vast amount of events have occurred that will be covered during this article. For a full understanding of the Court case which is in full swing currently, other pieces of information must be explained.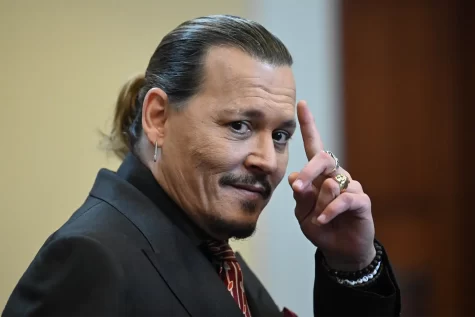 The original accusation dates back to 2015 when Amber Heard accused her (now ex) husband Johnny Depp of sexual and physical assault. Her claims include that he had slapped her, choked her, berated her, kicked her, and threw a phone at her (Bruising her in the process), and numerous other hurtful events that Heard claimed Depp was guilty of. Depp was placed on a temporary restraining order in 2016, whereas Heard also had filed for divorce; which was finalized the year later in 2017. Amber had also been denied several of her demands to place John in anger management classes. Depp had denied attacking his ex-wife, and police did not press charges against him. Afterward, Amber became a public speaker for domestic abuse and urged support from women in her cause. 
A few years later in 2019, Depp sued Amber Heard for 50 million dollars in a defamation trial in order to clear his damaged name and career, in addition to an article Heard wrote in 2018 in the Washington Post claiming that she was a "public figure representing domestic abuse." Depp claimed numerous times that he had been attacked, and a photo was shown of his amputated finger, which he said in his testimony was cut by a vodka bottle. Heard countersued Depp for 100 million dollars later in 2021 under the claim that his accusations were a hoax, and the court case was scheduled for the next year, and that year is now upon us.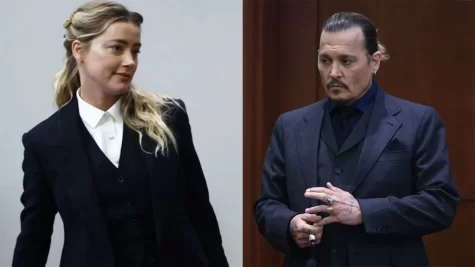 The result of the events lead to Depp receiving a vast amount of perusal from the public; as well as being asked to resign from his role as Grindelwald in the Fantastic Beasts series. The court trial has become a widely popular topic of interest in the public; having 587,285 people watching the live stream from Law and Crime at one point. The case also gained the interest of the #MeToo movement.
During the court case, several crucial events occurred; such as Johnny Depp testifying his case for four days, where he claimed that Heard would "verbally decimate me," as well as explained that Heard would slap and shove him when arguments got heated, and eventually escalated to violence that Depp claimed she would instigate. Depp also states that he had never struck a woman. Amber Heard has not yet testified, but she has made her defense opening statement against the defamation claim with her attorney J. Benjamin Rottenborn. She would go on to detail their early relationship as well as the allegations made of physical and sexual abuse for around three hours.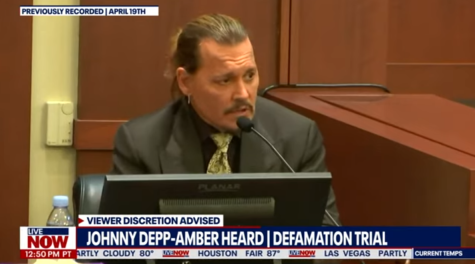 The dual-clashing defamation lawsuits are raging strong against each other currently, and as of the time of writing, the last adjourned court was on Thursday, May 5th; the court case will be in recess until Monday, May 16th. The trial runs a Monday-Thursday schedule for anyone interested in watching it, and multiple platforms broadcast the event. In the future, Amber Heard will return to the witness box, and be cross-examined by her opposing team. She will conclude her testimony, and eventually have experts and witnesses to stand in the near future. Be sure to mark Monday, May 16th to make sure you do not miss the court case.