The Try Guys Scandal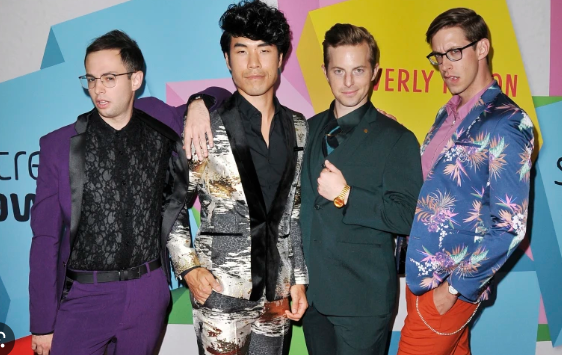 Who are the Try Guys?
The Try Guys are a famous youtube channel with four main members: Eugene Lee, Keith Habersberge, Zach Kornfeld, and New Fulmer. On their channel, they create videos of challenges and trends that they try to do together. They currently have 8.04 million subscribers on youtube and 1.6 million followers on Instagram. They initially worked and were run by BuzzFeed from 2014 to 2018. On June 18, 2018, the try guys announced that they were leaving BuzzFeed and starting their own independent production. Ever since they have grown their channel over the years and have grown very successful.
The scandal
On September 26, rumors were swirling on Twitter and Reddit about the Try Guys, specifically why Ned Fulmer was no longer shown in recent videos since September 8th. Nothing was shown to be truly wrong until early October when photos of Ned and his former employee/producer of the channel Alex Herring sufficed the internet. The two were seen making out and being intimate at a club. Days after these photos were released the Try Guys Instagram released a statement: "Ned Fulmer is no longer working with the try guys. As a result of a thorough internal review, we do not see a path forward together. We thank you for your support as we navigate through this change." After this post fans were in total shock, mainly because of the allegations and how they were true because many thought that Ned Fulmer seemed fully devoted to his wife and his family and made most of his brand off his wife and his relationship.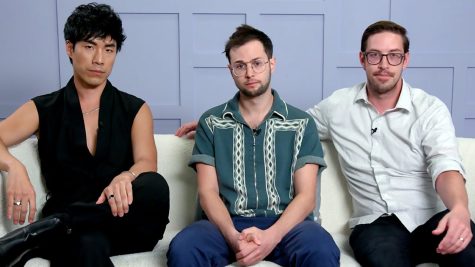 A few hours after the post was made Ned Fulmer also spoke out in his own personal Instagram saying: Family should have always been my priority, but I lost focus and had a consensual workplace relationship. I'm sorry for any pain that my actions may have caused to the try guys and the fans but most of all to Ariel. The only thing that matters right now is my marriage and my children, and that's where I am going to focus my attention." He has not posted anything since from any platform. His wife Ariel Fulmer also spoke out in a brief post thanking the fans for supporting her and how she needs space to process. On October 3, the Try Guys officially released a video titled "What Happened." where they explained what happened and how they are trying to process the whole situation. Fans were not only devastated but also angry at the whole situation which made the scandal very well known. In fact, on October 8, 2022, SNL  released a skit about the video that the Try Guys made, though it released a lot of backlash on how they portrayed the try guys. Many speculated that it had something to do with a writer for SNL and how he was previously friends with Ned. Though days later the Try Guys continued to release videos without Ned and went on with their channel.
How are they now
They still run and upload videos weekly and post on multiple platforms joking about the situation, mainly on TikTok. They continue to speak out once in a while about the situation but try to move forward and move on with their channel. They are currently going through some legal work because of the situation but have said that when all of it is figured out they hope that they can speak more freely about the situation in the future. And although fans are still shocked about the scandal, fans continue to support them and will keep doing so.