Best Podcast for Teens and Young Adults
Lexi Hidalgo, Moments Podcast
"A podcast on evolving together" Lexi Hidalgo.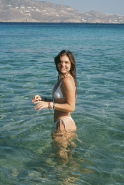 A little over a year ago the first episode of the podcast called Moments Podcast came out. Under the about section in the apple podcast app, it says "A place for you to feel understood, a place for you to know you're never alone, a place to escape……We all know the only moment that exists is now, so let's enjoy it.", that statement alone just reiterates how positive this podcast is. 
Episodes of this podcast range from speaking on mental health, advice, life, and travels.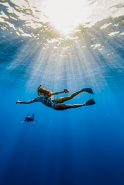 Personally, for me, all those topics interest me and if they interest you as well this podcast is something you should definitely add to your Monday morning routine. You can listen to them on Spotify, Apple Music, and Youtube under her channel Lexi Hidalgo. The creator of this podcast, Lexi Hidalgo, has lots of wild dreams and started this podcast to share some of the lessons life has taught her and for listeners to know that you're not alone in your feelings and they are all part of your journey. Under the about me section of her website she wrote "I hope in some way, I can encourage you to chase your dreams, always!".  Along with great messages in her episodes, she also makes merch. She has had two drops so far with her most recent one that came out on 11/11.

It is called "the passion collection" created to inspire you to never give up on what you love. It's about never giving up on yourself and all your wild dreams. I think that is so important as with the society of today you might find it easy to lose hope for yourself. In this drop, the floral moments' podcast tee, moments keychain, passion baby tee, passion hat, and sticker sheet collection 2 are still in stock as of right now. I highly recommended check them out before it's all sold out as there won't be any more restocks and all these items are truly such positive pieces to own in your closet. Having reminders to follow your dreams whether it's a sticker, hat, or clothing piece can work wonders on how you perceive yourself and the universe. 
When listening to her podcast I highly recommend adding some of the things she says to your notes. She speaks in such a positive way and with her word phrases you just know you were meant to hear it. The most recent episode was 55. Moments moving across the country with Hannah Meloche. They talk about the time when they both moved from Florida and Michigan to Hawaii. It was a great one to listen to especially if you are interested in moving away from your home state as well. Overall every episode of the Moments Podcast is a great one to listen to and you should definitely check them out!