Holiday Bucket List: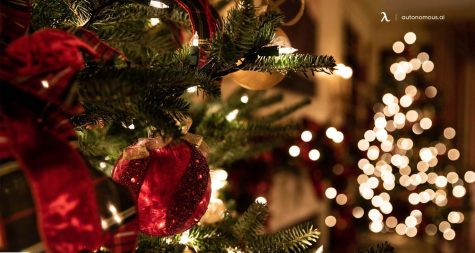 For those who celebrate, Christmas is such a remarkable time for families. From shopping for gifts, wrapping presents, and just being able to spend such an amazing time with the people you love the most. While it can be such an amazing time, knowing how to celebrate and how to best spend your time can be hard. Knowing which event to attend or which city to go to can become difficult. The want to give your loved ones a holiday to remember can be challenging to achieve. In order to have the ability and be given the chance to best spend this time with your families, here are some places that would definitely be worth checking out this holiday season. 
San Diego Holiday Bowl & Parade:
A tradition kept since 1978, the Holiday Bowl, taking place this year on December 28th, is considered to be the biggest holiday event in San Diego. With a crowd of over 100,000 attendees, this televised event begins with a football game and later leads into a 5K walk/run and a concert benefiting the Rady Children's Hospital. A general ticket costs around $35, while you can also add further amenities.
Anaheim Tree Lighting Festival & Holiday Village:
This event takes place in Downtown Anaheim on December 3, 2022. At this local festival, you have the opportunity to take photos with Santa and enter a variety of holiday-themed contests. You then end the night by lighting up the whole community with Christmas spirit as the Center Street Promenade Tree is lit up. Via a mobile eTicket, you also have the opportunity to support many vendors and local non-profit organizations and businesses. 
Holidays at Universal Studios Hollywood:
Among many other holiday events going on in Los Angelos, families have the opportunity to celebrate at an already beloved park, Universal Studios. From November 26, 2022 – January 2, 2023, Christmas in The Wizarding World of Harry Potter, Grinchmas, and Universal CityWalk are there to be enjoyed. While enjoying the rides in the World of Harry Potter, you can also listen to the holiday-exclusive Hogwarts Frog Choir. 
All Is Bright Celebration & Tree Lighting:
Held at the Aliso Viejo Town Center Fountain & Amphitheater, hundreds of people gather to celebrate this annual event. The festival gives families the entire holiday experience by filling the town completely with snow. While enjoying the snow, you may also visit Santa, attend beautiful train rides, sing carols, decorate ornaments and end the night by lighting the magnificent 22-foot ling tree. You may also bring toys or sports equipment to donate to the Spark of Love Toy Drive.
In closing, Christmas is a beautiful holiday meant to be spent with family. However, there are so many different events, festivals, and parks and you can never know where to go, and finding which place you should spend your time could be a struggle. Christmas is a magical time of the year that should be spent right, this article contains just a few of the places worth visiting this year.