How has Inflation Impacted Holiday Shopping this Year?
This year while doing our holiday shopping, we are spending more and buying less. Why is this? This is a big effect caused by inflation. At the moment, inflation is at an all-time high. Since October 2022, inflation rates have already raised by 8.2%. This year, holiday shopping is very pricey. Overall, holiday shopping is costing more both in-store and online. The National Federation expects shoppers to spend between 6% and 8% more than they did last year. That is a much higher increase than usual which is mainly the problem of inflation right now.
Not just holiday shopping is affected by inflation. Food, housing, and healthcare also have been extremely affected by inflation. This is a big problem for larger families. Parents this year are going to have to buy fewer gifts as a result of this crisis. On top of that, retail stores are feeling the wrath of inflation. This includes cash flow disruptions, excess inventory because of fewer people spending money in stores as the cause of raised prices, high storage costs, lower revenues, and reduced margins. Retail managers and store owners are finding themselves having to carefully plan to adapt to inflation during this holiday season. This year, toys cost 3% more, clothes cost 5% more, and household items are up to higher than 10% compared to previous years. The holidays are not just all about gifts. Another thing to take into consideration is the cost of groceries. Holiday meals like Thanksgiving and Christmas Eve and day dinners and breakfast are all very expedited in cost. Most of the time, families have their relatives and extended families visit around the holidays. Some households have parties. This is all a lot more expensive this year because of the increased price of food. Housing more people in homes during the holidays is expensive as well. You end up paying for more electricity, more water, and numerous other things. Traveling is also at an all-time expense this year. Many families travel around during the holidays. Airfare this year has increased by 42.9%. The transportation segment is the main driver of inflation in the United States travel and tourism sector.
Usually, during the holidays, the airlines make a lot of money because it is prime time for travelers, but that is not the case this year. Due to the airlines being one of the most expedited in price this year, fewer families and tourists will be traveling because the prices are barely affordable. Talk about raising interest rates has been spread around. The government has raised some interest rates for California but it varies from state to state. Higher interest rates will help with affording basic living needs and housing, but airfare and gas are still so expensive that raised interest rates won't help with affording those things.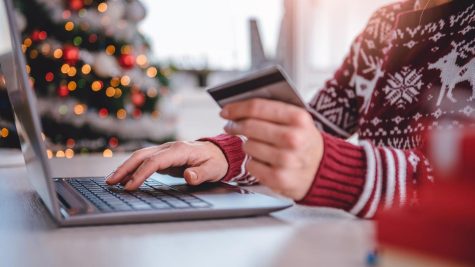 The Federal Reserve has raised the effective Federal Funds interest rate from .08% in January 2022 to 3.08%. Raising interest rates slows the economy in order to bring inflation down. Unfortunately, inflation rates will continue to raise and the only solution to that is to continue to raise interest rates. Overall, this year's holiday shopping is going to be expensive!