Dead, but Why?
Jake Flint dies hours after the wedding of his wife. On November 27, 2022 country artist Jake Flint died in his sleep on his wedding day, hours after marrying his wife Brenda Wilson (Flint).
 "We should be going through wedding photos but instead I have to pick out clothes to bury my husband in" 
Jake Flint at 37 died in his sleep, but no cause of death was determined, but by the time it was spread that there was no cause of death, rumors and gossip had already spread.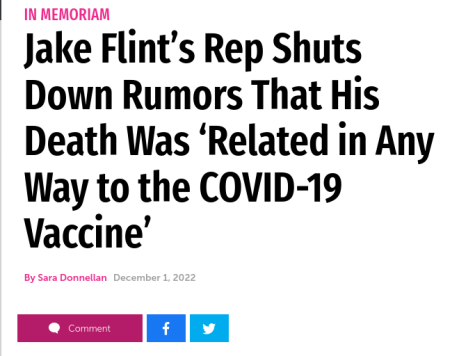 Publicist Clif Doyal was done with the gossip and spoke in a statement acquired by ENews! 5 days after Jake's death,
"I am the offical publicist for Jake Flint and his family, I can verifiy from them, and my own personal knowledge, that Jake Flint's sudden and tragic death was not related in any way to the COVID-19 vaccine. Pending an offcial autopsy report there will be no further comment. "
Was his death caused by a heart attack? Alcohol poising? Did Jake Flint die of amyotrophic lateral sclerosis as his father did?
In 2016 Jake Flint's father died of A.L.S (amyotrophic lateral sclerosis) during this life experience Douglas J Flint, was unable to provide for him physically. This is what sparked Jake Flint to start singing, with the help of his dad who was a music enthusiast. With his dad's friends teaching young Jake how to play guitar, Jake made two albums before his dad Douglas J Flint died, two months after his albums.
In 2019 three singles charted on Texas Regional Radio Report, naming him the breakout artist at the We Are Tusla Music Awards.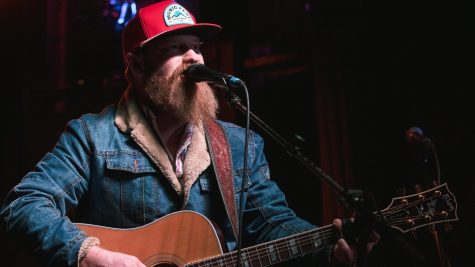 Jake Flint was a good, humble person, who wanted to sing,
"He was not only a client, he was a dear friend and just a super nice guy," Clif Doyal told The Oklahoman. "As you can see from the outpouring on social media, he was loved by everybody. I think a lot of it was just that he was a people person, and he had an amazing sense of humor."

"He made everybody laugh, and he made everybody feel welcome."here," Mike McClure told… "He was just a straight-up good dude and not only worked on his own music but tried to help pave the way for some other artists that hadn't really recorded yet." 
A statement from his family says that Jake Flint lived to his fullest.
"Our hearts are broken over this tragic loss. Jacob was a beloved son, brother, uncle, and partner to his wife, Brenda. He valued his family, friendships, and living life to the fullest, which was evident in his songwriting. Every person who knew him has a story of his wit, charm, talent, and compassion. We are so grateful for the outpouring of support and the many beautiful tributes that have been shared about the impact Jacob had on many lives. While we grieve what we know could have been, we're grateful that his talent and love live on in his songs."
Jake Flint was taken too soon, and lived his life to the fullest.