She said what?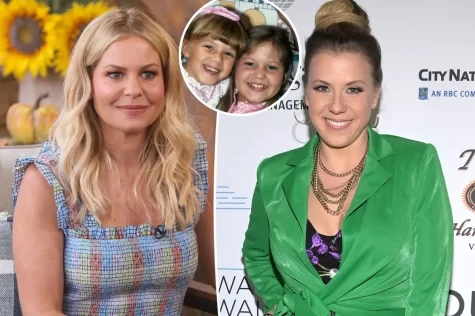 I think we can all agree that this was a feud that none of us could see happening. The once-TV sisters who appeared on "Full House" as Stephanie and D.J. Tanner together are having a quite rocky relationship. But why though? Why did this unexpected controversy start in the first place?
Actor Candace Cameron Bure was given shade for her controversial opinions by fellow coworker Jodie Sweetin.
A day before anything even happened Bure was given backlash when people found out that she was leaving "Hallmark Channel" after being involved for 10 years; in addition, she joined a new network called "Great American Family", and announced that it would be sticking to "traditional marriage".
What did Jojo Siwa's post say?
Jodie was a big supporter of Dancer and Singer Jojo Siwa and especially once she came out of the closet to the internet as pansexual. She especially backed up Siwa when she posted a screenshot of an article called, "Candace Cameron Bure's Plan For New Cable Channel: No Gays" on Instagram. Sweetin then commented, "You know I love you ❤️❤️" on the post.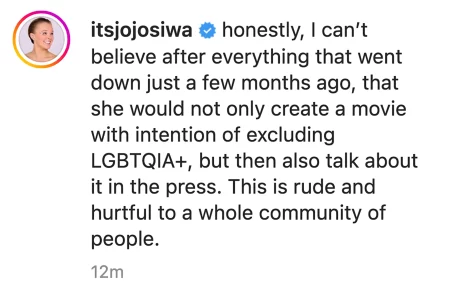 Sweetin was not the only celebrity that spoke out after finding out about Bure's comment on marriage, she was one of many to speak out. All including Hilarie Burton, Jeffrey Dean Morgan, and Maren Morris.
Siwa commented that Bure was being "rude and hurtful to the LGBTQIA+ community."
She captioned the post with:
"Honestly, I can't believe after everything that went down just a few months ago, that she would not only create a movie with intention of excluding LGBTQIA+ but then also talk about it in the press."
What did Candace reply with?
It all started when Candace joined a network that focused on "traditional marriage¨; at this time she was right in the middle of the drama that was taking place. By finally having the courage and deciding to use her voice, she told social media that, "those who hate what I value and who are attacking me online" and that people are trying to "assassinate her character" It begins to blame social media for all the drama with the marriage hate she is getting.
"All of you who know me, know beyond question that I have great love and affection for all people. It absolutely breaks my heart that anyone would ever think I intentionally would want to offend and hurt anyone," she tells Page Six. She also tells them, "It saddens me that the media is often seeking to divide us, even around a subject as comforting and merry as Christmas movies. But, given the toxic climate in our culture right now, I shouldn't be surprised."
At the end of her rant she states, "I have a simple message: I love you anyway," she says, adding "To everyone reading this, of any race, creed, sexuality, or political party, including those who have tried to bully me with name-calling, I love you."
After attempting to defend herself she ended it by praising God and quoted, "He will be reflected in everything I do and say."