Second suspect from April ( long beach ) shooting finally uncovered and taken care of?
On April 22nd at 2 p.m. on a Friday, Jimmy Ray Hawkins was killed during a shooting at long beach. Police stated that Hawkins and a woman that is remained unanimous were perched inside of a parked car in the 3300 block of Andy street when suddenly two culprits came towards them driving in a "light-colored sedan and opened fire" said the police ( this can be found at pressinterprise.com ). Soon after this fatality officers were swiftly called over to arrive at the scene. Upon arriving the paramedics proclaimed Jimmy Ray Hawkins, who was a Bellflower local, to be dead at the scene. Fortunately, the paramedics arrived at just the right time and they were able to save the woman accompanying Jimmy R. Hawkins, as she was rushed to the hospital and treated properly, overcoming her critical conditions, which included many shots to her upper body, and major blood loss. As this occurred the "light-colored sedan" ( the car of the suspects ) fled the scene initial to the police's arrival.
In July Santiago Rivera, 19, of Signal Hill was arrested due to the connection of an unrelated murder crime in the discovery of implicating evidence connecting him to the April 22nd shooting.  He was charged with one account of murder, and one account of an attempt at murder for the long beach April shooting. His other murder charge was on
June third where he was one of five culprits involved in a fatal shooting that took the life of a 24-year-old man named Dwayne Thomas. Police say he is held on a combined six million dollars in bail for both murders (more in-detail information is provided at lbpost.com ).
Some detectives have suspected that this murder may be gang-related. This was later shut down when police claimed it did not appear to be related based on the evidence and information provided for them. Subsequently, Hawkins's sister who is going to remain unnamed for her safety, informed the post that her brother was never a part of a gang. His sister also said he was a "humanitarian, an artist, and a singer who loved his family and his three daughters . . . He will be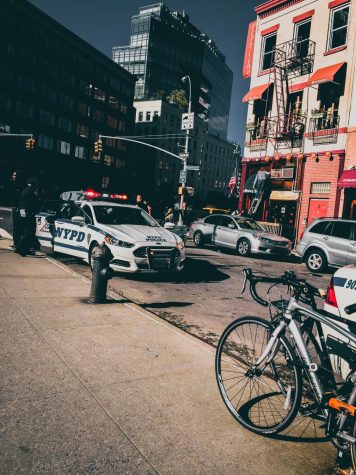 missed by many". She also mention he was a good teen kid who went to Jordan high school and he has always had a deep love for music.
On Tuesday, December sixth the Long Beach police declared the arrest of the second suspect in this shooting on April 22nd. This man's name was Brandon Tyler Shackelford ( further information on this topic can be found at kfiam640.iheart.com ). He is a thirty-year-old man and lives in Riverside. The arrest occurred as detectives had warrants for Riverside and Beaumont, police state that there was some depicting evidence recovered including an unidentified object and a firearm. Brandon Tyler Shakelford is now being held at Lieu with a current bail of two million dollars.
Do with this information what you will but this is a good reminder to stay safe no matter where you are or the circumstances you're in.