Biden's Classified Documents Have Been Found
Our 43rd President Biden has recently been accused of possessing confidential and classified documents in multiple locations. According to the New York Times, the Republican party has increased its attacks on the current President; while Biden previously accused former President Trump of doing the same thing. The documents found by his lawyer included some briefing materials from foreign countries. The current president claims that he is surprised at the finding of these documents, including the papers that were found in his house. Documents were found in locations other than just his house, including his former office at the Penn Biden Center for Diplomacy and Global Engagement. Considering the location of these documents sources had found that these documents could have been in the president's possession since his vice presidency alongside Barak Obama in 2017. 
Questions have been raised asking whether or not Biden was aware of these documents. However, President Biden has displayed his confidence by saying that "I think you're going to find there's nothing here", he told a reporter according to The New York Times. He also shared that he has "no regrets" when he did not disclose these documents or their contents. The president also proceeded to protect his image by stating that he is in full and complete cooperation with the Department of Justice and the National Archives and Records Administration.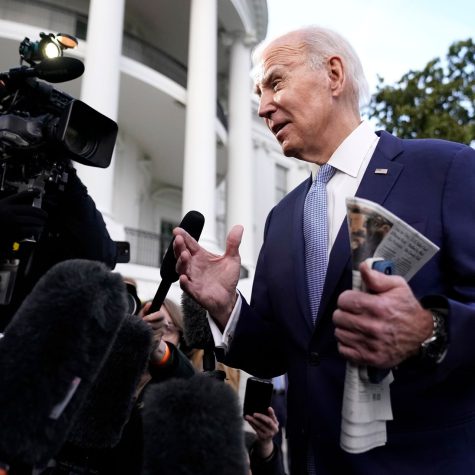 The White House began to find ways to contrast between this current investigation and the investigating associated with Trump and his Mar-a-Lago estate in Florida. They are claiming that Trump was under criminal investigation for stealing documents and then proceeding to bring them to his home in Palm Beach. While these documents are being viewed, they are said to have been under security boxes to prevent any leaking of "sensitive information". If this information was hidden and hoarded in the first place is it correct that the information is protected, or should the consequence be that the information is shared? The president continues to respond and cooperate with the Department of Justice as they continue to investigate these documents.