Tom Brady: Gone for Good
Who is the greatest NFL quarterback of all time? Many people will agree that Tom Brady is the best in the history of the National Football League considering he is one of the most accomplished quarterbacks of all time and no doubt will be a Hall of Fame, an inductee. Tom Brady finally came to the conclusion that his career was coming to an end when he decided to announce his retirement at the conclusion of his team's season earlier this month. 
Brady had previously announced that he was going to retire once before, last year in February. 40 days after he made the announcement to retire, he changed his decision and signed a one-year contract with the Tampa Bay Buccaneers. At the conclusion of his one-year contract with the Bucs, he decided that his playing career was at last over. 
Brady played for 23 years in the NFL; playing his first 20 seasons with the New England Patriots, and his last 3 seasons with the Buccaneers. Brady was surprisingly a 6th-round draft and the 199th pick during the 2000 NFL draft coming from the University of Michigan. Throughout Tom Brady's career, he has won 7 Super Bowl rings, becoming the player to win more rings than anyone else in the NFL. He was the leader in career passing yards, finishing with 89,214 yards. As well as being the leader in touchdown passes with 649. Brady was a three-time league MVP and was selected for 15 Pro Bowls (more than any other player in the league's history).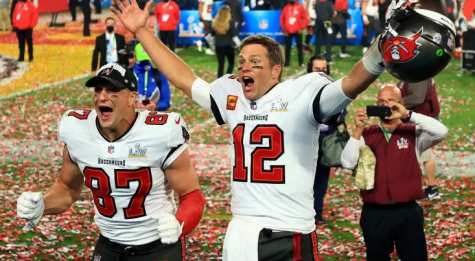 Brady intends on continuing his career as part of the NFL, but by taking on a new position. In 2024 he will join Fox Sports as their lead NFL analyst. The contract with Fox is for 10 years with the network. He intends on taking a year off to explore more of the non-football-related parts of his life. Then will come back in 2024 to start his broadcasting career. 
Some of Brady's supporters, such as Patriots owner Robert Kraft, wish he would sign a one-day contract with the Patriots to retire as a part of the team he spent almost his entire career with. This seems highly unlikely since it appears that the quarterback has made up his mind about his retirement, but he has already come out of retirement once. Who is to say he will not come out of retirement one last time?
Tom Brady, arguably the greatest quarterback of all time, has decided that he is done "for good."