Big Baller McKinley Willardson
Santiago Senior McKinley Willardson (12) has been on the varsity basketball team since her freshman year. She started playing at just six years old. Last summer Willardson played club for the very first Air Jordan-sponsored girl's basketball team called Why Not Premier. With this being her senior year there was no better time to interview her for The Shark Attack.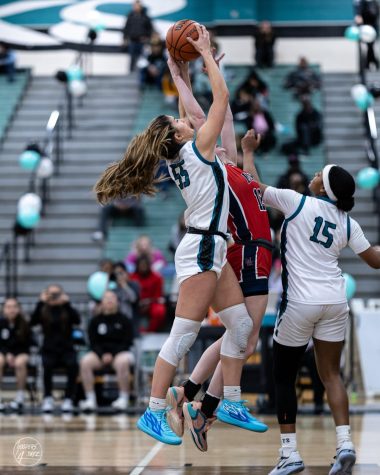 She explained her love for basketball is because of the feeling of accomplishment she gets when she plays well. And I got to say she truly is a great player! She ended her statement by saying "It's an unmistakable feeling of joy and satisfaction." You can really see and feel the love she has for the sport. With it being her last year with the team I wanted to hear how she feels about that. Willardson explained she has a sense of sadness but also a sense of relief. Basketball season is no joke. The varsity team here plays two times a week, maybe three, add in schoolwork with that it could be difficult to balance everything. With that all being said, McKinley added that throughout all that she loves it and she'll definitely miss the people and games she had.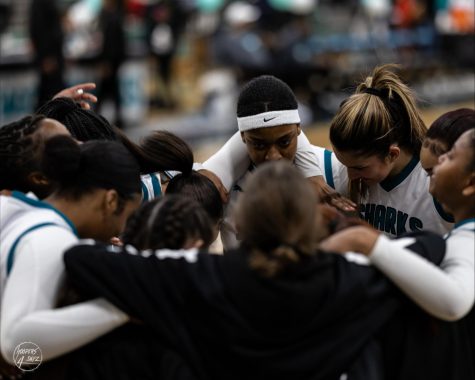 In case you haven't heard the girl's varsity basketball is undefeated in the league games. This is their first time doing so in nine years which is why I wanted to hear how she feels about that. Having an undefeated season made her feel super ecstatic. She explained that throughout all four years of being on the team, she's never been undefeated. The team got to see how much they improved from the previous years in comparison to other teams in the league. 
When being involved with anything, most of the time you have someone that motivates you to keep going. When asked who keeps her motivated, Willardson expressed that her dad is the person that kept her motivated throughout her high school career.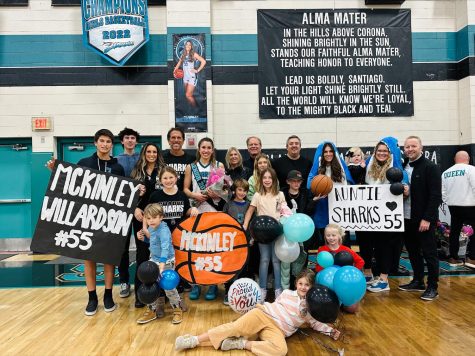 "He always is there for me every game and has been there on the sidelines giving advice and cheering me on consistently". She also mentioned that her Dad also played basketball at Etiwanada. Her dad has always wanted the best for her throughout high school and club basketball. Her last comment on this was "I love him for that". 
For those of you considering or wanting to play Santiago Basketball, here are some things Willardson said about it. She first brought up that you need to think about how committed you are going to be when you try out. It's important to know if you are playing for fun or for competition. She expressed that basketball is always going to be a love-hate relationship but at the end of the day, it's always worth it. With McKinley saying this you can truly see the love she has for basketball. 
For her teammates who will still be on the team when she graduates in May. McKinley left a little message for them as well. She wishes them good luck on the following year's season and to give it their all. She explained that the seasons go by really fast. She brought up what Coach Mike always says which is "you'll be playing your last game in high school so play every game like it's your last". She also explained that even though she hates to admit that, he is right.  
Ending off this interview the last thing Willardson had to say was how grateful she is for the people who have supported her along the way and have helped her get to where she is now. She remembers when she was a freshman and everyone would say "just wait till you're a senior" and now she really is a senior. She is thankful for everyone who's coached and supported her through it all!
Congratulations on your senior year McKinley, Santiago Shark Attack wishes you nothing but the best!