Justice for Nipsey
The man that is responsible for the murder of rapper Nipsey Hussle, was sentenced to at least 60 years in prison, 4 years after the murder. 
On March 31, 2019, Nispsey Hussle was tragically shot and killed outside of his very own Crenshaw clothing store by Eric Ronald Holder Jr. Although this incident happened years ago, the victim finally got justice and Holder is now being prosecuted for his wrongful actions. Recently, Holder has been sentenced to serve a minimum of 60 years in prison. Although this was widely expected, he was not eligible for the death penalty due to underlying circumstances. The Los Angeles County Superior Court Judge sentenced Holder on a variety of different accusations. Holder will spend 25 years to life in state prison for the first-degree murder of Nipsey Hussle. He will serve an additional 25 years to life due to the use of a firearm as a murder weapon. As well as spending an extra 10 years in prison for assault convictions for shooting two other men who were with Hussle the day of the killing.
The father of Eric Holder Jr. summited a letter to the court apologizing for the actions of his son. The letter read:
 "I know there are not enough words or apologies that will fill the void, the loss, the pain, the deep sorrow the family of Ermias Asghedom (Nipsey Hussle) is experiencing. You cannot imagine the agony, the grief, the utter disbelief and devastation I feel knowing my son, Eric Jr., took another person's life."
Hussle had played a large part in the community of Crenshaw. The people in Crenshaw saw him as a philanthropist and key community figure. He had owned several businesses in the area and employed members of the community to help those in need of money and a job. Herman Douglas was a close friend of Nipsey Hussle who shared on the day of Holder's sentencing, "Our community right now, we lost everything. Everything we worked for… Thousands of jobs we don't have anymore. Homies don't have anything to do. They backsliding, they rob people now. All our stores are closed down. The whole community relied on Nip" (Los Angeles Times). So many people depended on him to the fact that they called him "Neighborhood Nip" because he kept the same crowd and surrounded himself with the same people he has always been with.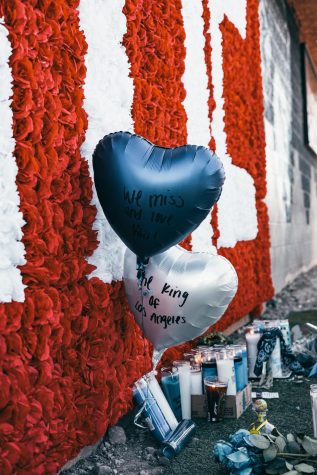 Holder had initially been represented by Chris Darden who eventually withdrew from the case. After that, Holder's representative became Aaron Jansen. Jansen did not argue with the fact that Holder was guilty of being the shooter. Instead, he claimed that the case was "overcharged." Holder was referred to as a "snitch" by Hussle which caused his fury. 9 minutes later, he began shooting at Hussle, without premeditation. 
Although Nipsey Hussle can not be brought back into the world, his legacy lives on. People argue that his life is priceless, and he has finally received the justice he deserves through Eric Holder's sentencing.