Daytona 500
The Daytona 500 is the biggest car race ever. The best of the best racers and the best cars go against each other to see who will win the race. A lot of retired racers came back to race in Daytona 500. Transitioning into something new isn't easy. Especially when it comes to a driver switching to a Chevrolet after driving a Toyota for 15 years. However, Kyle Busch made it seem effortless and proved that champions like him do not need a learning curve. The race is very long and you have to be very strategic about what and when you are going to do things.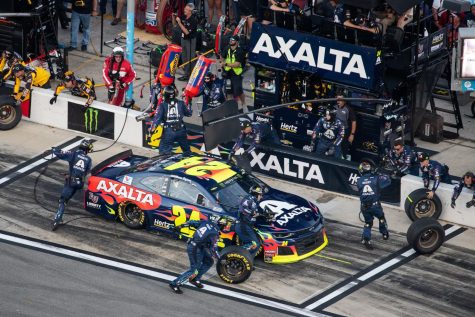 NASCAR declared Stenhouse the winner of the 65th running of the event, a perfect christening of the renewed relationship between the driver and crew chief Mike Kelley, with whom Stenhouse won his two NASCAR Xfinity Series championships more than a decade earlier. It also gave manufacturer Chevrolet its 25th win in the Great American Race.
"Man, this is unbelievable. This was the site of my last win back in 2017. We've worked really hard. We had a couple of shots last year to get a win and fell short. It was a tough season, but, man, we got it done. Daytona 500! "
It was a remarkable victory and a perfect highlight for the 75th anniversary of NASCAR racing. Stenhouse is the first driver from a single-car team to win the Great American Race since Trevor Bayne shocked the racing world with Wood Brothers Racing in 2011.
The entry list consists of 20 Chevrolet Camaros, 15 Ford Mustangs, and seven Toyota Camry
Stenhouse claimed his third career Cup Series win by beating out 39 other drivers who made up this year's field, including former winners Joey Logano, Austin Cindric, Michael McDowell, Kevin Harvick, Denny Hamlin, Austin Dillon, and Jimmie Johnson.
One of the biggest crashes that happened was a caution that came back out after Dillion spun out resulting in a crash off Turn 3 that nearly took out half of the remaining field. The 13 drivers involved were Chastain, Cindric, Dillon, Keselowski, Hamlin, Herbst, Burton, Byron, Justin Haley, Zane Smith, Todd Gilliland, Gragson, and Johnson.
Seven-time NASCAR champion Jimmie Johnson was the fastest in Friday's Cup Series practice, posting a lap time of 46.338 seconds (194.225 mph). Chase Elliott, Ricky Stenhouse Jr., Alex Bowman, and Aric Almirola rounded out the top five on the leaderboard.