Murdaugh Murders
On June 7, 2021, Alex Murdaugh called 911 after allegedly finding his wife, Maggie Murdaugh, and his son Paul Murdaugh shot and killed at their home in South Carolina. Murdaugh denied involvement in the murders and claimed he had just gotten home from visiting his mother, who has dementia. However, this claim was later proven false by a video on his son's phone just a few minutes before his death, where Murdaugh's voice can be heard in the background. This case is intriguing because Murdaugh is a prominent lawyer, and his family has also been tied to other deaths.
The first of the deaths occurred in 2015 and was connected to the Murdaughs through Alex Murdaugh's oldest son. Stephen Smith was killed in an apparent hit-and-run. Smith was a gay teenager in the same grade as Murdaughs eldest son. Rumors were spread that Smith and Murdaugh's son had been in a relationship and that Alex Murdaugh may have had Smith killed. It was later ruled an accidental hit and run, and no one was arrested. However, the case was reopened after evidence for the murder was found during the investigation into Murdaugh's death.
A second death occurred in 2019 when Paul was 19. He took the family boat for a ride with his friends and drunkenly crashed into the bridge. Many passengers were thrown over the water, but a week after the incident, the police found Mallory beach's body in the water. A couple of months later, Paul was arrested and charged with three felony counts. Paul pleaded not guilty but was never put on trial. 
The third and final death was Murdaugh's housekeeper, who died in 2018 from an alleged fall down the stairs. Finally, Alex Murdaugh himself advised his housekeeper Gloria Satterfield's son to sue him for insurance money. They were set to receive 4 million dollars but claim they never got any of the money. All these mysterious deaths and the murder of Maggie and Paul Murdaugh made it highly interesting, and multiple docu-series were made diving deep into the conspiracies of the murders. 
In September of 2021, the first steps towards bringing a criminal case against Alex Murdaugh began. When his law firm discovered he had been mishandling their client's money, they pushed him out and forced him to resign. Just two days later, he was shot in the head on the side of the road but survived; he later admitted that he orchestrated the shooting so his life insurance would go to his eldest son. Later that month, on September sixteenth, Alex Murdaugh was arrested for financial crimes and conspiracy to commit suicide. His lawyers claimed that Murdaugh was disillusioned and under the influence of painkillers while devising his plans, he was checked into rehab, and he had to surrender his passport.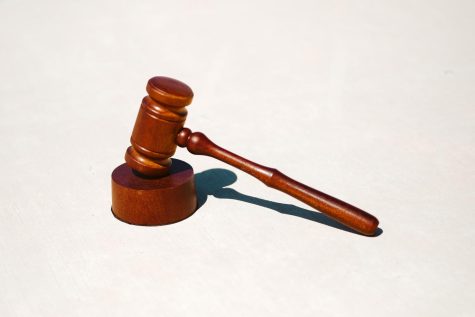 About a month later, he was arrested again for cheating Mrs. Satterfield's former housekeeper's sons out of settlement money. The police arrested him at a rehab center in Florida, but he was jailed in South Carolina, and the judge denied him bond twice. In December, the judge set bond to 7 million dollars, but Murdaugh's lawyers said he agreed to 4.3 million dollars for Satterfield's sons, and Murdaugh remained in jail. On July 14th, 2022, a little over a year after the murders of Paul and Maggie Murdaugh, Alex Murdaugh was formally charged with two counts of murder of his son and wife. Six days later, Murdaugh pleaded not guilty and asked that the trial be held as soon as possible, as he had to remain in jail until the ruling. In December, he was charged again with nine counts of tax evasion. Finally, on January 23, 2023, the Murdaugh murder trial began. During the trial, 75 witnesses testified, and about 800 photos were submitted into evidence. The 72 witness called was Murdaugh himself, on the stand and admitted to lying to the police about his whereabouts on that day. He claimed that he was in a paranoid state, struggling with addiction, and distraught about the death. On March 2, the fate of Murdaugh was handed over to the jury. It took less than three hours for the jury to return with a guilty verdict of the murders of both his son Paul and his Maggie Murdaugh. Next, the judge sentenced Murdaugh to two consecutive life sentences. 
Murdaugh's reputation has been ruined, and the family of the multiple victims that have been tied to his family is now resting easy, knowing Murdaugh is in jail for life.