Man stabbed at Corona Gym
Man stabbed in the Planet Fitness at the Crossings
A viral video surfaced online last week that left people in shock, especially to the ones who live near where this incident took place. On March 14, a man was left hospitalized after being attacked at a Planet Fitness gym in Corona. Police said the victim was stabbed multiple times in his upper body and sustained serious non-life threatening injuries. He was released from the hospital and is expected to physically recover. Click here for a video report on the attack
Police reported that the attack happened on that Tuesday around 9:20 a.m. Ronal Chand, a 30-year-old man from Santa Ana approached the victim, a 41-year-old in the gym parking lot, and began to assault him with a knife and a hatchet. Chand then dragged the man inside the gym and held the victim at knifepoint. The victim was later identified as the Punjabi  Bollywood actor, Aman Dhaliwal.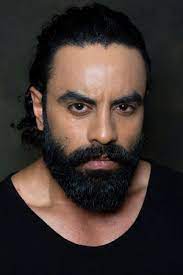 FOX News asked John Kenne, a man at the gym during the attack about his point of view when it all happened. "I was on the stairclimber and I heard screaming behind me," Keene said. "At first, I thought it was an argument, so I kind of ignored it and after about a minute, it got louder, so I turned off the machine and got down to walk over there." While the suspect looked away for a brief second, Kenne ran to him and held the attacker down until police arrived.
Another woman named Rachel Wolfe was at the gym as well during the attack."I was terrified"  She told fox. " I immediately called my husband and said there's a man in here with a hatchet and another guy is bleeding, and he dropped what he was doing and ran down here, It was terrifying. I was afraid. I didn't know what was going to happen. It seems like a safe place. You come, you work out, you leave, but it just goes to show you, you're not safe anywhere."  Rachel continued her routine of going to the gym every day after the stabbing, but she made sure to bring her husband, to make her feel safer.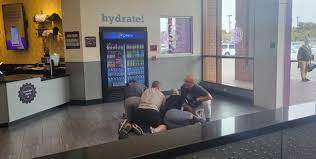 A Santiago Student, Laci Avne works a couple of doors down the Planet Fitness and had to go to work the same day of the attack. "I was really scared to go to work. Especially because at the time I went in for work, there was not much information known about the incident." Laci said. "The company I work for even got asked if the store wanted security guards." 
Chand was sent to the hospital for his minor injuries. After being released, he went to the Robert Presley Detention Center and was booked for attempted murder, with a bail of $1 Million.