Perfect Game in the World Baseball Classic by Puerto Rico's De Leon!
History was made just a few weeks ago in the World Baseball Classic when four pitchers from Puerto Rico tossed a combined with-inning perfect game against the Israel team (PR 10, ISR 0). After eight innings, the game ended because of the mercy rule. José De León, a starter, retired all 17 batters he faced before reaching the WBC pitch limit. Yacksel Rios, Edwin Díaz, and Duane Underwood  Jr., the relievers, finished the game.
A rule called the WBC mercy rule is in effect for pool play only. When a team has a 15-run lead after five innings or a 10-run lead after seven innings, games are called. In Puerto Rico's tenth run in the eighth inning, Enrique Hernández singled, and it was a mercy rule walk-off. Clearly, this was a combined eight-inning perfect game with a 10-0 score and a walk-off.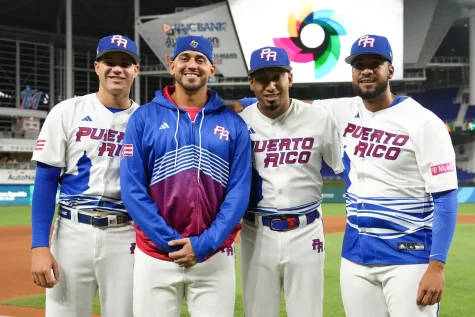 De León, 30, struck out 10 of the 17 batters he faced in the game. This caused him to tie the WBC single-game strikeout record set by Ubaldo Jiménez in 2009. Pitchers are limited to 65 pitches in the first round of the WBC. However, De León managed to get 17 outs with those 64 pitches despite those 10 strikeouts. León was extremely aggressive and exceedingly efficient. Rios retired one batter, Underwood, and Diaz three each.
In any length in the WBC, this is the first perfect game, however, it is not the first no-hitter. The Netherlands right-hander Shairon Martis, then only 18, threw a seven-inning mercy rule no-hitter in 2006 against Panama's team. All seven innings were thrown by Martis and he was right up against the pitch limit where he got a double play that was game-ending. In the history of the WBC, there has never been a nine-inning no-hitter.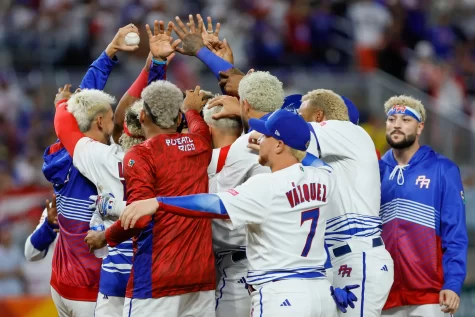 De León, once a top prospect with the Los Angeles Dodgers, has battled various injuries over the years and he spent last season with the Toronto Blue Jays. In 13 1/3 innings in their minor league system, he was allowed nine runs. De León last appeared in the big leagues in 2021 with the Cincinnati Reds. The baseball star has a career 8.44 ERA in 48 MLB innings.
Puerto Rico's offense offensively supported De León & Co. with a three-run first inning, a three-run fifth inning, and a three-run second inning before Hernádez's walk-off in the eighth. The game turned into laughter with a bases-clearing triple in the fifth by Francisco Lindor. 
This significant win improved Puerto Rico to 2-1 in pool play. This was a monumental win over the powerhouse Dominican Republic on Wednesday that put Puerto Rico in an excellent position to advance to the second round. Israel's team in the World Baseball Classic is 1-1 and facing an uphill climb to advance.