Reimer Refuses Pride Jersey
On Saturday, March 18th, NHL player James Reimer caused controversy by making the decision to boycott the San Jose Sharks' pride night warm-up jersey. As a result of this choice, he sat out during the pre-game warm-up and did not start that night's game against the New York Islanders. It was said that Reimers refusal to wear the jersey was based solely on his Christian beliefs. 
Reimer stated in an interview:
"Under the umbrella of NHL's Hockey is for Everyone initiative, the San Jose Sharks have chosen to wear jerseys in support of the LGBTQIA+ community tonight."
"For all 13 years of my NHL career, I have been a Christian – not just in title, but in how I choose to live my life daily. I have a personal faith in Jesus Christ who died on the cross for my sins and, in response, asks me to love everyone and follow Him."
"I have no hate in my heart for anyone, and I have always strived to treat everyone that I encounter with respect and kindness. In this specific instance, I am choosing not to endorse something that is counter to my personal convictions which are based on the Bible, the highest authority in my life.
"I strongly believe that every person has value and worth, and the LGBTQIA+ community, like all others, should be welcomed in all aspects of the game of hockey."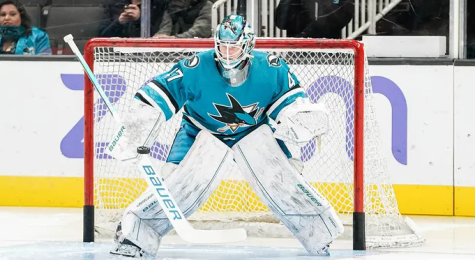 Reimer had been the only Shark who decided not to partake in wearing the jersey in support of the LGBTQ community. He is the second player this year who has chosen not to wear their team's pride night jersey, following Ivan Provorov of the Philadelphia Flyers. When Sharks Captian, Logan Couture, was asked about Reimer sitting out, Couture shared that "the rest of us [the team] are going to be wearing the jersey I think the organization sees this as an extremely important night. And I think a lot of guys in the room are excited to go out and wear the jersey and celebrate it. I think hockey really is for everyone. It is an inclusive sport. We want it to be that way. We're looking forward to going out there and putting the jersey on and playing a game." Certain NHL teams, such as the Minnesota Wild,  have made the decision to avoid having their players wear pride theme jerseys altogether since it is believed to be a controversial topic due to player refusal. The theme for the games is still taking place, but the jerseys are being less incorporated in order to be respectful of the player's beliefs as well as opinions, without the players having to receive backlash.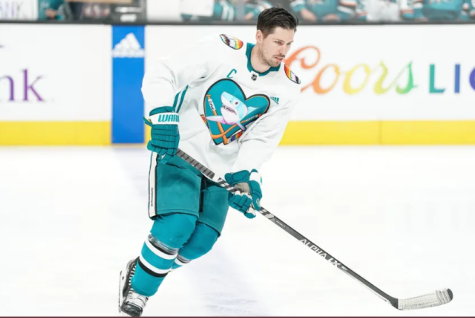 James Reimer is a goaltender for the San Jose Sharks of the National Hockey League. Reimer has started 35 of his 36 games played this 2022-2023 season. Reimer's current stats for the season are as follows: 1,131 shots against, 118 goals against, 3.30 goals against average, 1,013 saves, 0.896 save percentage, and 2 shutouts.