Why is Prom So Expensive?
Prom is a unique dance that mainly juniors and seniors attend to end the school year. These dances are very formal and require some significant expenses to go along with them. However, for most students, prom is an important event they will remember for the rest of their lives.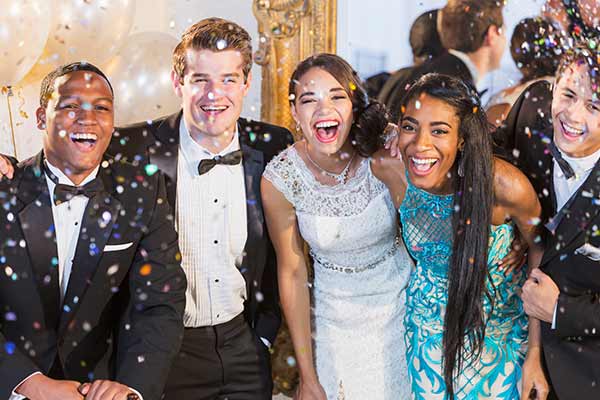 On average, 80% of juniors and seniors attend prom in American high schools. According to college confidential, 75% of children attend prom, and 99.9% of seniors attend prom annually. While this may vary amongst schools nationwide, most students feel that dance is an event they must follow. Prom symbolizes the four years students spent with one another in the same classes, learning, making friendships, and showing school spirit. But is it worth the extensive price?
So how much does prom cost? In most American high schools, prom tickets can range between $70-$150, which is already a pretty hefty price. But what about the dresses, arguably one of the most critical aspects of prom for many students? These typically long, shiny, glittery, and formal dresses cost at least $150, but that is the minimum. Many students pay up to $700 for these dresses. In addition, students who wear suits to prom will end up paying around $300-500 dollars, just for that. So those two things combined, the prom ticket and a prom dress/suit, can range up to $850! And not to mention shoes, which can have an extensive range of prices, but still add to this ridiculous cost.
But other expenses are associated with prom, in addition to the attire and tickets. Often dance is held at a venue separate from the school. Sometimes even hours away. Considering many students take limos, this can spike the cost by $130 for one way! So that's another $260 round trip. However, many students do not take limos. So instead, they will either Uber or drive there themselves. But these two options are also costly when traveling long distances.
So with all these contributors to the costly prom expense, some students can't afford to go. Prom is an event that people will remember for the rest of their lives and often marks the last time high school students will see most of their classmates. It would be miserable if a student could not attend due to the ridiculous prices. Prom is an extraordinary event that every student should be able to participate in. Perhaps to avoid this issue, the costs of the tickets could be lowered, and instead beginning, fundraisers to fund this event. This would make prom more accessible to more students and allow them to enjoy their last few weeks of high school. Prom symbolizes a new beginning for high school students and an end to their childhood/adolescents. Prom is something that all students should be able to enjoy and attend.