Tucker Carlson separated from FOX
Everything happening with Tucker Carlson and FOX, explained.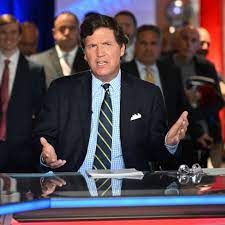 On April 24, Fox announced their separation from Tucker Carlson. The abrupt news surfaced Monday morning after Carlson's recent Friday night show, as he ended it with "We'll be back on Monday."  It's said that Tucker Carlson's leave resulted from Fox News' defamation lawsuit with Dominion Voting Systems in 2020. Fox News did have an explanation for his leave, only saying that his last show was on Friday, April 21. Judge Eric Davis of the Delaware Supreme Court announced the settlement on April 18, ahead of the trial's original start. Fox and Dominion settled for $787,500,000 after Dominion initially asked for 1.6 billion dollars.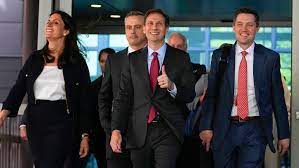 Carlson came to notoriety as a top promoter of conspiracy theories and radical ideas. For example, Tucker would actively speak about his doubt about the legitimacy of the 2020 presidential election and promote theories about the Covid-19 vaccines. Jonathan Greenblatt, CEO of the Anti-Defemation League, told CNN it was "about time" and Carlson has "used his primitive show to spew antisemitic, racist, xenophobic, and anti-LBGTQ hate to millions."
One of the 20 defamation accusations of FOX mentioned Tucker Carlson's show, but he was set to be one of the Dominion's witnesses to testify in the trial. Dominion communicated with FOX co-stars Sean Hannity and Laura Ingraham about messages between each other and Carlson during the 2020 elections. It was revealed that Carlson "passionately" hated Donald Trump. In a text on November 5, 2020 — two days after the 2020 election — Carlson wrote to his producer Alex Pfeiffer: "We worked hard to build what we have. Those f-ckers are destroying our credibility. It enrages me." On March 6, multiple emails and texts were rereleased from the three FOX stars. The transcripts were released that Tuesday as part of Dominion's 1.6 billion defamation lawsuit against Fox News, which claims that the network gave prominence to the election-fraud claims to revive viewership as ratings dropped after President Donald Trump's loss. In November 2020, Ingraham texted Hannity Carlson, "We're officially working for an organization that hates us. Im disgusted at this point." On March 7, 2023, a FOX News spokesperson told Insider, "Thanks to today's filings, Dominion has been caught red-handed using more distortions and misinformation in their PR campaign to smear FOX News and trample on free speech and freedom of the press," a Fox News spokesperson told Insider in a statement on Tuesday. "We already know they will say and do anything to try to win this case, but to twist and even misattribute quotes to the highest levels of our company is truly beyond the pale."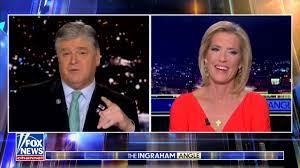 Just hours after Carlson's departure from FOX was announced, he was already offered another job opportunity in Russia. RT, also known as Russia Today (banned in many countries), is a Russian state-run news outlet that contacted Tucker. Western governments have steadily restricted Russian state TV channels since the conflict in Ukraine began in 2014. On RT's English-speaking Twitter, they said, "Hey @TuckerCarlson, you can always question more with @RT_com." Carlson was known for questioning America's military aid concerning the year-long invasion of Ukraine on his show. He has consistently criticized Ukraine since the attack in February 2022. He has often argued that the U.S. is the real warrior in a proxy war against Russia, a point also made by Russian propagandists. Vladimir Solovyov, a commentator on Russian television, said Carlson was welcome to join his panel on his show. "We'll happily offer you a job if you wish to continue as a presenter and host! You are always welcome in Russia and Moscow; we wish you the best of luck.", said Solovyov in an email between him and Carlson, shown on Solovyov's show.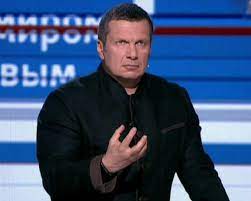 On Wednesday, April 28, Carlson released a video on Twitter talking about America's discussions about him. Even though he didn't directly speak about FOX, he talked about the country's media and voting systems." Both political parties and their donors have reached a consensus on what benefits them. Yet, they actively conspire to shut down any conversation about it," "Where can you still find Americans saying true things?" Carlson asked. "There aren't many places left, but there are some."