4 'Proud Boys' convicted of sedition for involvement on Jan. 6th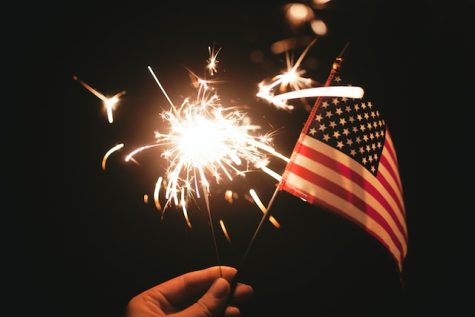 The January 6th storming of the United States Capitol was a violent attack on the US Capitol building in Washington, DC, on January 6, 2021. The attack was carried out by a mob of former President Donald Trump supporters, who had gathered in Washington to protest the certification of the 2020 presidential election results, which Trump claimed were fraudulent.
The mob, which included far-right extremists, white supremacists, and QAnon supporters, breached the Capitol building and violently clashed with police officers, resulting in multiple injuries and several deaths. In addition, rioters vandalized and looted offices, including that of Speaker of the House Nancy Pelosi, and attempted to disrupt the certification of the election results.
The attack prompted widespread condemnation from political leaders and public figures across the political spectrum, who denounced it as an attack on democracy and the rule of law. As a result, former President Trump was impeached by the House of Representatives on charges of incitement of insurrection and subsequently acquitted by the Senate.
The attack also led to increased security measures at the Capitol and other government buildings and heightened scrutiny of domestic terrorism and extremism in the United States.
As of May 4, 2023, a jury has convicted four members of Proud Boys as responsible for plotting and conspiring to try and ensure that former President Donald Trump could stay in power after the 2024 election, where he lost. Proud Boys is an extremist group who have declared allegiance to Trump and has been known for being an anti-Muslim, antisemitic, pro-white, Islamophobic, and anti-feminist violent group. That was founded in 2016, with its prominent leader being Enrique Tarrio, who was found guilty of seditious conspiracy, and a bunch of others, among which were obstructing Electoral College votes and tampering with evidence.
This is the third time prosecutors have obtained a guilty verdict of seditious conspiracy on those who were a part of the attack on the Capitol on January 6, 2021. Seditious conspiracy is the crime of conspiring against the authority of the state. It's like a bit of treason but is treated just as seriously. Four out of the five people on trial were found guilty of seditious conspiracy; the only one who was acquitted was Dominic Pezzola, as he is not presumed to have a leadership position in the operation and was found to be an inactive member of Proud Boys. However, all five defendants were found guilty on other charges regarding the January 6 attack, including obstruction of an official proceeding, conspiracy to prevent an officer from discharging any duties, obstruction of law enforcement during civil disorder, and destruction of government property and aiding and abetting.
The conviction of Enrique Tarrio is notable because he was not actually in Washington, DC, on the day of the attack. He was convicted because he helped create the power structure of the Proud Boys leading up to the attack. Text messages highlighted in the indictment suggest Tarrio is preparing for a "revolution." 
Other documents he possessed included a plan to occupy significant Washington buildings, some of which included the House and Senate office buildings. On January 4, 2021, Tarrio was found with a gun in DC and was ordered to leave. Many members of the Proud Boys group are on the front lines of the attack against the Capitol and have expressed their belief that those who support Biden are threats to the country and believed there was a need for 'war.'
The trial was supposed to last from around 5-7 weeks but spanned four months due to delays regarding new evidence, quarrels among the attorneys, and a juror convinced they were being tailed.