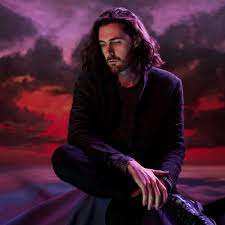 Irish musician, singer, and songwriter Hozier, who you might recognize for his song 'Take Me to Church," released in 2013, just dropped his 3rd album. On August 18th, 'Unreal Unearth' was made official, a mighty 16-track album comprising four previously released son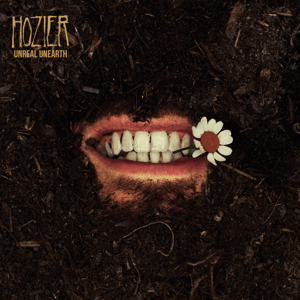 gs and 12 entirely new ones.
However, an interesting fact about this particular album is that its inspiration comes from the 14th-century Italian literature Inferno by Dante Alighieri. Inferno follows Dante as he descends into each circle of hell, there being 9 in total. And for each process of suffering, Hozier has made a respective song.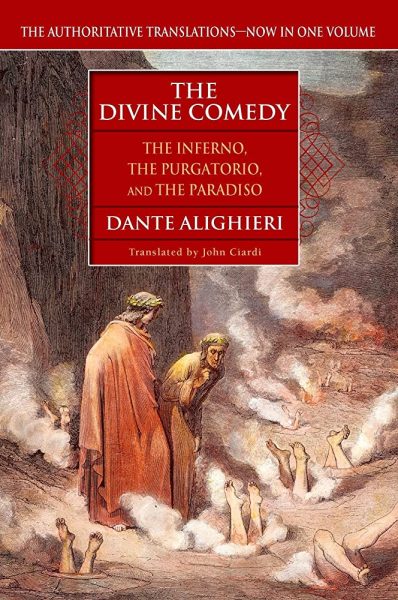 The nine circles of hell are known as Limbo, Lust, Gluttony, Greed, Anger, Heresy, Violence, Fraud, and finally Treachery. Based on the order of songs in the album, we can make a solid assumption on what songs are which circle. However, what exactly makes these songs related to each circle? That's what I can tell you.
Limbo is a tricky term with a few definitions, but it generally means a state of uncertainty or being suspended in a state. The song that represents this complicated term is 'First Time,' like the term, the music is also a bit tricky. It has both life and death themes, and lyrics like "To flowers left here by my mother, ain't that like them? gifting life to you again" demonstrate that. The song has several lyrics with those themes, switching between them consistently, almost like the singer is in an in-between state, like in limbo.
The next circle of hell is lust, "a powerful sexual desire." Francesca is the 4th song in the album and represents this circle. In Inferno, this circle is depicted as an endless tornado of people, referenced by the line, "My life was a storm, since I was born, how could I fear any hurricane?" The name is also an apparent reference to the book, as Dante meets a woman named 'Francesca' in the second circle. While the song probably doesn't come off as lustful, the whole thing can be attributed to the story behind Dante's Second Circle.
Gluttony is the "habitual greed or excess in eating." Characterized by the 6th song in the album, 'Eat Your Young.' The music strongly criticizes the glorification of war, specifically those who glorify it. It calls those who act that way gluttonous and greedy, comparing the effects of war on the youth to 'eating them.' The line "Skinning the children for a war drum, putting food on the table selling bombs and guns, it's quicker and easier to eat your young" expresses that sentiment. Saying those who benefit from war might as well 'eat your young' because it's the same thing as what they already do.
The 4th circle, greed, similar to gluttony but not to be confused, is 'Damage Gets Done.' 'Damage Gets Done' is a collaborative song that tells the story of two young lovers. It talks about the general reckless and carefree attitude many young people adopt. Which could be interpreted as being greedy; however, listening to the song, you also realize the singers are reflecting on their past. The fifth verse implies that they used not to need anything to be satisfied, but now, even with all they have, they always feel like they are missing something. Ultimately, the song has multiple underlying themes of being/feeling greedy and how that feeling evolves and changes throughout life.
Circle number 5, anger or wrath, is 'Who We Are.' One of my favorites on the album, 'Who We Are,' is a heart-wrenching 4-minute song that you probably wouldn't initially interpret as anger but instead a profound grief. However, the emotions tend to go hand in hand. The song is a commentary on the general grievances that come with life. Lyrics such as "Quietly, it slips through your fingers, love, falling from you drop by drop" and "So much of our life is just carvin' through the dark, to get so far" tell of the frustration and anger the narrator carries. The lyrics are more direct, and with this particular song, the tone of voice plays a big part in the message; simply listening to the music, you can hear the anger.
The 6th circle, heresy, is 'All Things End.' Dissent refers to having an opinion or belief opposite the standard/popular idea, similar to the 'gospel.' The song itself incorporates heresy between the singer and listener. The line "When people say that something is forever, either way, it ends" is the narrator telling the listener that. The message is that no matter what someone tells you about things lasting forever, they don't. And that message is heresy because it's an unpopular belief, whether people believe things last forever or refuse to acknowledge they don't.
The 7th circle, Violence, is 'Butchered Tongue.' Butchered Tongue is on the side of a more apparent reference to Violence. The song alludes to the 'Wexford Rebellion' of 1798, a significant event in Irish history when the people were raised against British rule. Verse 2's line "The ears were chopped from young men if the pitch cap didn't kill them." Pitchcapping is a form of torture used against the Irish by the British, mainly during Wexford. The song is about the Violence that comes with colonization and the grief that comes with losing a native language. This specific instant refers to the Gaelic language, considered an 'endangered language,' therefore the name 'Butchered Tongue.'
The 2nd to last circle, Fraud, is the song 'Anything But.' Throughout this song, the narrator keeps repeating, "I wanna be . . "and, "I don't wanna be anything." These stark contradictions tell us that the narrator is unsure about who they are and wants to be. They want to be everything and nothing, so who are they? The singer continues to contradict themselves throughout the whole song and is unreliable. The singer represents someone who constantly claims something, then turns around and does the opposite, someone who cannot be trusted or a 'fraud.'
The final circle, 'Unknown/nth.' This is another tragic love song that fully encapsulates treachery. The singer reminisces on a past relationship with someone they trusted. They say, "If there were scarlet flags, they washed down in my mind." The singer admitted to ignoring warnings before getting involved with this person, being too enamored to care, as said in the line, "So I thought you were like an angel to me." However, this person ends up betraying them, and the narrator's trust is broken, which is the exact meaning of betrayal.
While most people, including myself, probably don't listen to music for its complex, intricate meanings, diving deeper into the inspiration behind certain songs or albums is sometimes fun. Hozier is no doubt a master at his craft, and this new album has quite a lot of creativity behind it. Though I've only mentioned nine songs, I highly suggest listening to all of them if you haven't already. The album is packed with intense emotion and deals with themes of life, love, and loss. In my personal opinion, it's his best album to date, with multiple outstanding tracks and incredibly touching lyrics.