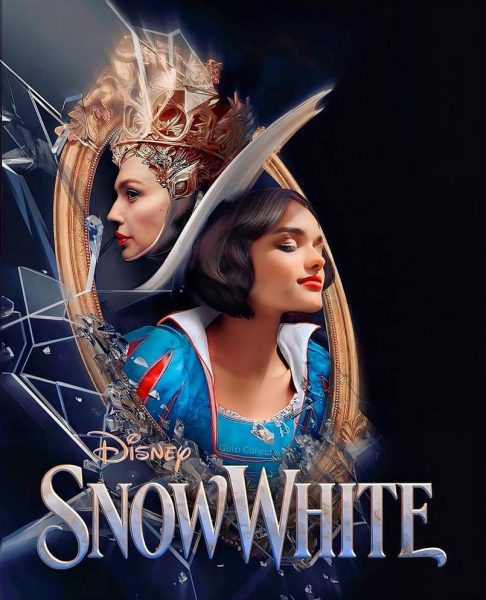 Snow White has been a staple in Disney history for 86 years. She's recognized for her skin as white as snow, kindness, and being the fairest of them all, accompanied by the seven dwarfs. The new Snow White movie raises controversy for not being the same as the original. How is Rachel Zegler dealing with the hate? Will this movie receive positive reviews when it is released? From the looks of it, if the negative feedback continues the same, this movie could bomb at the box office.
During the 2022 D23 Expo, it was announced that Disney's Snow White and the Seven Dwarfs was receiving a live-action movie. This was very exciting for all Disney lovers because Snow White was one of the first Disney princesses. Before the official announcement, fans suspected the movie was being filmed because of some behind-the-scenes photos that were released. With the release of the pictures came the questions. It was noted that the person who would be playing Snow White in 2024 was Rachel Zegeler, a woman of Latin descent. Everyone was shocked to find out a woman of color would be portraying Snow White. This situation was similar to The Little Mermaid's controversy, yet millions of people still enjoyed the movie, making over $569 million worldwide. Some people are digging deeper into the production and casting of the film; some were shocked to find out their beloved Snow White will no longer be the same as the 1937 version.
Not only will Snow White change, but the Seven Dwarfs and the plot as well. This sparked anger within Peter Dinklage, a famous actor with the condition dwarfism. Dinklage stated this is Disney's way of taking a step forward and two giant steps back. He is proud of the idea of casting a Latina actress to play Snow White but not happy with the concept of the Seven Dwarfs.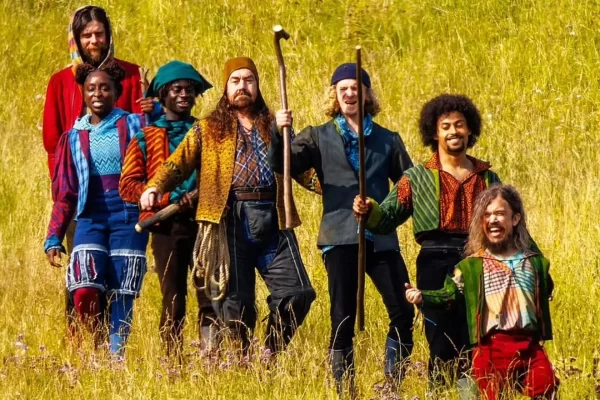 "I don't have a problem with Snow White. I have a problem with Dinklage putting himself on a pedestal and looking down on jobs that countless dwarfs in the entertainment industry would love to fill," said Dylan Postl, another actor with the condition. Later, people were shocked to discover that the Seven Dwarfs would now be known as The Seven Magical Creatures and consist of average-sized people and one little person. The change is because the studio has opted for mythical diversity to avoid misrepresenting people with dwarfism.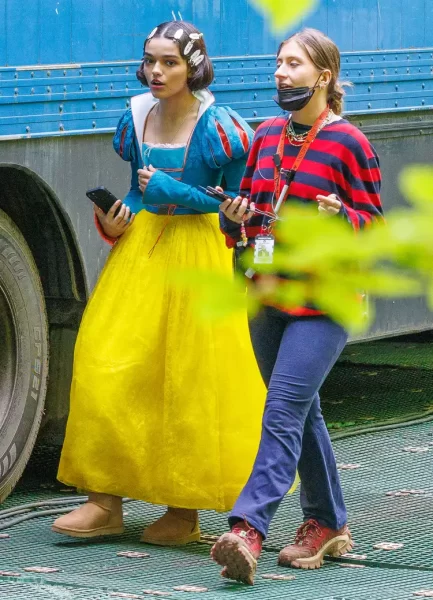 Rachel Ziegler was interviewed at the Disney Expo and asked about the movie. What she thought were quirky responses to reporters about the film would later be why she gets so much hate. People were no longer worrying that a woman of color would be playing Snow White, but instead Rachel Zegler herself. People claim in all her interviews that her tone of voice is rude, and she doesn't think when she talks.
"There's a big focus on her love story with a guy that stalks her. Weird. Weird. So we didn't do that this time."
"It's no longer 1937, and we wrote a Snow White that the prince will not save, and she won't be dreaming of true love. She's dreaming about becoming the leader she knows she can be."
"It's not about the love story at all, which is wonderful, and whether or not she finds love along the way is anybody's guess until 2024. All of Andrew's scenes could get cut out; who knows? It's Hollywood, baby."
These are a few of the many quotes Zegler is receiving backlash on. Everyone is becoming angrier every day with her. People weren't happy with the information that Snow White's whole purpose of finding true love was no longer considered. Others are arguing not to remake the movie anymore because it is losing value. The purpose of Snow White was to encourage people during the depression/war and demonstrate the need for patience and kindness because that is what gives her her wish. Now that the topic is "outdated," the new movie will be about Snow White finding her power before she has control over the kingdom.
Rachel Zegler, however, isn't taking this hatred; she doesn't want to hear anyone's negative opinions about her playing Snow White.
She has just thanked people for the support and asked not to be tagged in any of the "nonsensical discourse" around her casting. But more hate has been coming her way when, in an interview, she stated, "I was scared of the original cartoon. I think I watched it once and never picked it up again…I went on a Disney World ride called Snow White's Scary Adventure. It doesn't sound like something a little kid would like, but I was terrified. Never revisited Snow White." This, to her, was just an innocent comment about the Disney ride, but others took it to offense. Why would someone who doesn't like Snow White play Snow White? Later, Zegler responded with a tearful video responding to all the negativity coming her way. "I never wanted to come off as being ungrateful for my opportunities. When I tell you it's hard, I just mean to be inside my brain. And I'm  24/7. I can't get out of it." People finally realize she's grateful for this role and is excited to portray a now independent woman who doesn't need a man and is ready to rule over a kingdom.
Everyone has highlighted the bad parts of Rachel Zegler's interviews, not the good ones. She seems happy and ready to portray an iconic Disney Princess. This is the biggest dream come true she could have imagined for herself; she feels like the luckiest girl in the world and is ¨keeping it real, ¨ as she says in multiple clips. This is our new Snow White. The movie is set to come out on March 22, 2024, in every theater. Although many people have a lot of things to say about this movie, Zegler is proud and ready to be a Disney princess.