Santiago High School welcomes a new teacher: Mrs. Fields. She is an experienced teacher who teaches grade 9 and 10 Language Arts. She is excited and looking forward to teaching in her first year at Santiago!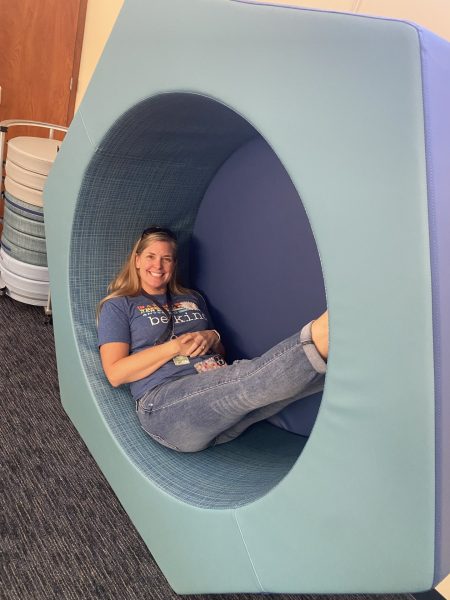 What is your background in teaching?
"This is my 25th year of teaching. I spent 24 years in elementary school teaching grades 3-6, and this is my first year in high school. I hold a multiple subject credential and single subject credentials in both English and Health Science."
When did you realize that you wanted to pursue teaching? 
"I always wanted to be a teacher."
What was your first impression of Santiago before you started teaching her? 
"Both of my daughters attended Santiago, and I have always loved the school spirit and positive atmosphere." This response was also why she wanted to teach at this school.
What makes you feel unique or stand out as a teacher here? 
"I have the unique opportunity to have taught many Santiago students as elementary students. It's exciting to have seen them grow and mature into the students they are today."
If you could teach another subject, what would it be and why?
"I would also love to teach health. I like the idea of bringing wellness to the forefront of students' lives and ensuring they have correct health-related information."
What do you like to do outside of teaching? 
"Outside of teaching, I am a dedicated swim mom. If I am not at school, you can guarantee I am on the pool deck for my daughter's practice or a meet."