The Gender Pay Gap is one of many issues in society. In professional sports, the pay is drastically different in male sports when compared to female sports. For example, the NBA average rookie salary is $898,310. Meanwhile, the average WNBA rookie salary is $41,965. The longer you've been in the league, the more your pay increases, but while men are collecting millions of dollars, women struggle to make more than $300,000 daily. The sad part is that professional female athletes are struggling to make it day by day. The best in the world are underestimated and not paid the proper amount. It is also hard knowing that the millions of young girls with aspirations of becoming professional athletes will most likely not have that same dream when the day comes that they need to support themselves.
The average fast-food restaurant manager brings in about $91,000 – $210,000, almost double what a professional female athlete makes. Meghan Rapinoe, a forward for OL Reign and the women's US national team, used her voice and platform to demand change and fight for a match in pay for professional soccer. After winning her second straight World Cup with the women's national team, Rapinoe and her teammates focused on a new goal. Eager for change, the players filed a gender discrimination lawsuit against US soccer. Meghan Rapinoe had become a global face and was the biggest advocate for equal pay even though she faced so much backlash. Again, due to the fact that a female is using her voice in terms of wanting change, society was against it. It took six years for an agreement to be made. The complaint was made in 2016, and the change was yet to be made until late February. Little did we know that the women's national soccer team would make history in matching pay for professional soccer players. The ongoing stress and backlash these brave women experienced is sad because they had to fight for equality.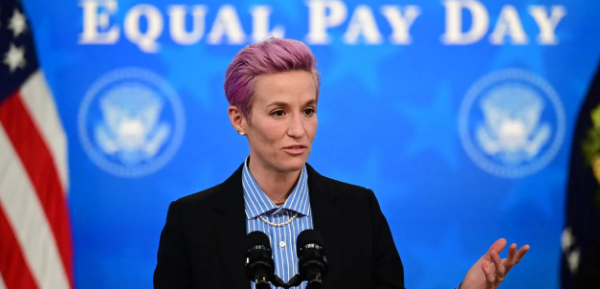 Sadly, women's soccer is the only professional sport matched to men's pay. The WNBA is still struggling for equal pay. The circumstances that female basketball players have to deal with are highly saddening; these are the best athletes in the world, yet they are being underestimated again. They still have to take commercial flights as their form of transportation and have a very little fan base compared to the NBA. As many players bring up that equal pay is non-existent in basketball, it has yet to be changed. Now, what is being asked isn't for women to get paid the same as Lebron James or Nikola Jokic but to get paid their value. As Kelsey Plum (Las Vegas Aces point guard) spoke about this issue on a podcast, she shared her ideas on the issue. That is, she doesn't think she should be getting paid the same amount as Lebron James, but in Mandalay Bay, they sell her jerseys, and she gets no dime from it. Because many are misunderstood about their demands, they play overseas, where they are far from home for months on end, and make a significant sacrifice, all for a game they love so much.
In 2022, the annual NCAA college basketball tournament occurred in Minneapolis, Minnesota. Now, because these are prestigious Division 1 athletes who hope to become professionals one day, they are accommodated. For the Men's tournament, they were spoiled with an immense amount of gifts. Ranging from shoes, gear, and even snacks, every male player received these items as a welcome. Disheartened, every female athlete that was present received not nearly half the amount the boys got. You know the goody bags every kid gets in Little League after a game? That is precisely what the Division 1 women players were "welcomed" with. And to top it off, their weight room consisted of an improper amount of equipment. Maybe two machines and dumbbells are all in the weight room included. This is another example of how vastly different men and female athletes are treated. Female athletes would rather stay in college instead of becoming a pro because they are making way more money off NIL deals and other things, so why go somewhere where they'll get paid less?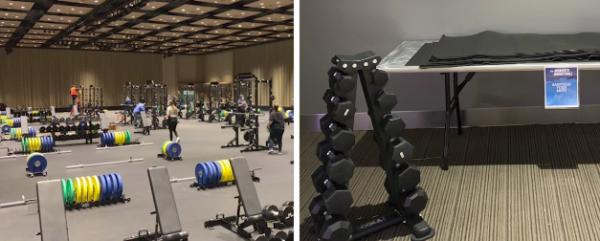 The fact that females must continue to fight for a seat at the table never makes sense. We are more than capable of accomplishing the same job a man can, maybe even do it better.