Before
Ashton Kutcher and Mila Kunis used to be known as one of Hollywood's "It" couples. Fans worldwide saw the two celebrities and would call them one of the most iconic couples ever. They met on the show "That 70s Show," where they played loved interests, despite a significant age gap at the time: Mila was 14, and Ashton was 20. "That 70s Show" cast was a tight group of friends on and off the screen and have been till recently when one of the main stars, Danny Masterson, was involved in a court scandal. After the show ended on May 18, 2006, a few years later, the couple reconnected, and on July 4, 2015, they got married. They now have two children together and have been together ever since, meanwhile, in June 2020. Danny Masterson, a former actor that starred alongside Ashton and Mila in "That 70s Show" was charged and arrested on the accounts of rape.
The Letters
On Thursday, September 7, Danny Masterson was sentenced to 30 years to life in prison for being found guilty of two counts of rape. Fans were devastated to hear what he had done, and many mixed emotions were shared. After the sentencing was announced, two confidential letters were released written by Mila and Ashton separately. The letters favored Danny Masterson and defended his character to the judge. Mila Kunis called Masterson "an amazing friend, confidant, and, above all, an outstanding older brother figure to me.". She defended his character by saying how he was "warm, humorous,  and gave a positive outlook on things." Ashton also defended Masterson, stating, "Danny has been nothing but a positive influence on me. He's a sincere and intentional human being." People all over the world were shocked and upset to see the letters released. Immediately after the release of the letters, Ashton and Mila received significant backlash for their actions and became "Cancelled."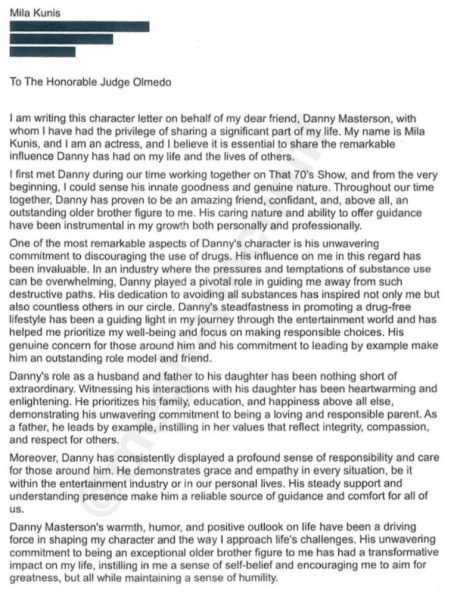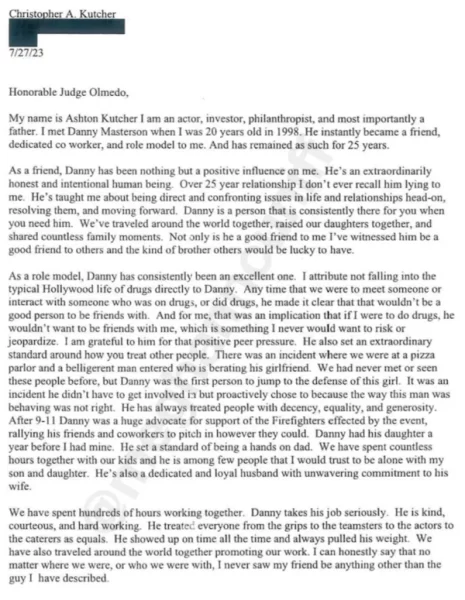 After
On September 9th, Ashton Kutcher released a video statement on Instagram with his wife defending their actions and explaining why they wrote the letters. The couple stated, "The letters were not written to question the legitimacy of the judicial system or the validity of the jury's ruling," Mila and Ashton said in their Instagram video. "We support victims. We have done this historically through our work and will continue to do so in the future." Ashton was part of a non-profit organization, "Thorn," an anti-human trafficking organization, until he resigned as board chair on September 14. He wrote in a letter to Thorn, "After my wife and I spent several days of listening, personal reflection, learning, and conversations with survivors and the employees and leadership at Thorn, I have determined the responsible thing for me to do is resign as Chairman of the Board, effectively immediately," Kutcher wrote. "I cannot allow my error in judgment to distract from our efforts and the children we serve."
So, currently, Ashton and Mila have been laying low since the scandal and have been staying silent on social media. We need to hold Ashton and Mila Kunis accountable for their actions so they can learn from their mistakes.