It's the spookiest time of the year, and you know what that means. Grab your friends, get ready to scream, and seek a bone-chilling experience during October. Knotts Scary Farm, Halloween Horror Nights, and Castle Dark are three contenders that are up for a scary time. They offer an array of mazes, haunted houses, and terrifying attractions that push the boundaries of fear. Brace yourself as we dive into the horrifying worlds of these three unparalleled haunts, where nightmares come alive, and screams echo through the night.
Knotts Scary Farm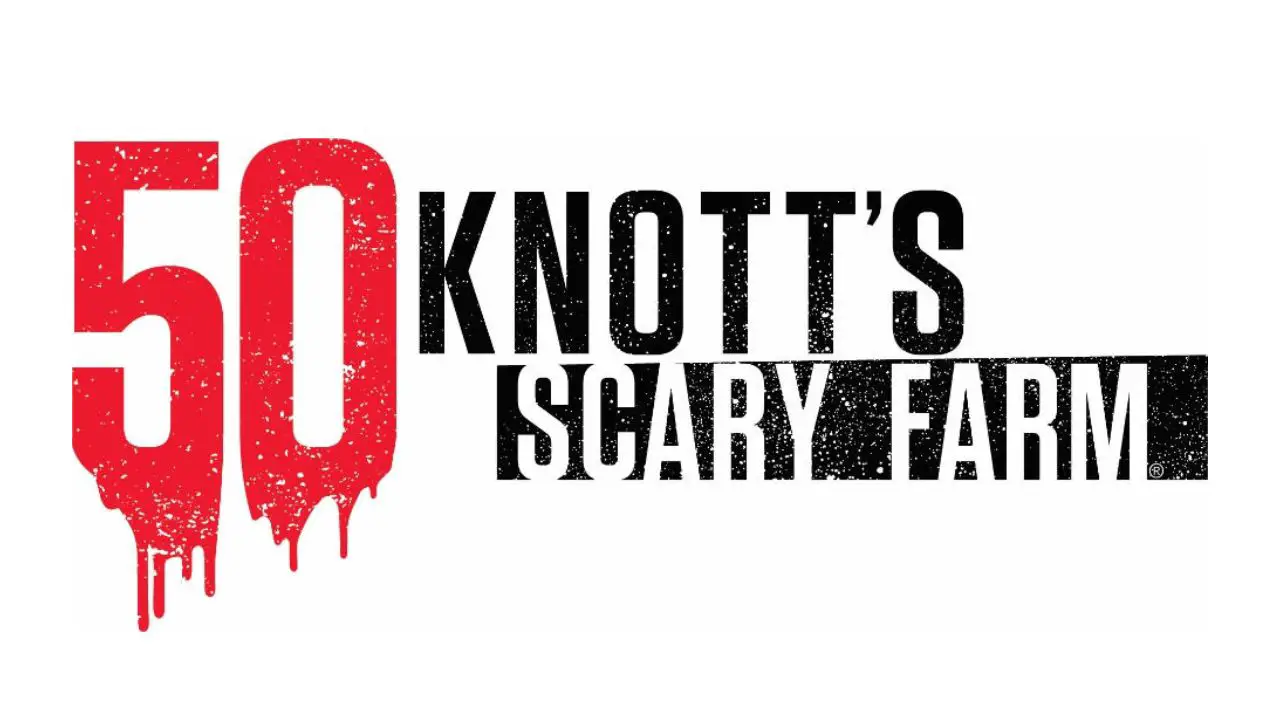 Knotts Berry Farm is a beloved long-standing amusement park known for its extravagant rides, but it's transformed into Knotts Scary Farm for a month starting at $60. 1973 was the first time the park had Halloween theme night. When it first began, it was called 'Knotts Halloween Horror,' and only lasted for three days from October 26- October 28. Knotts Scary Farm, however, is now full of bone-chilling heart-racing attractions. The park includes five scare zones and ten mazes. Each scare zone is located in different parts of the park. They have Gore-ing 20s (Located in Charleston Circle), Carnevil (Boardwalk), Ghost Town Street (Ghost Town), Forsaken Lake (Calico Park), and The Hallow (Camp Snoopy). Also included are the ten mazes, 3 of those being new, scattered throughout the park. Cinema Slasher, Room 13, The Chilling Chambers, Wax Works, Bloodline 1842, The Depths, The Grimoire, Mesmer, Dark Entities, The Curse of Calico. The scare zones are filled with people's worst nightmares, from clowns to ghouls. Scare actors in each zone pop from behind corners and get in people's faces, hissing or growling, sometimes having conversations with the guests. They lurk, waiting for people who look scared; if they find you, they will follow you. The mazes this year are scarier than ever. The attraction getting praise is the new Cinema Slasher Maze. Enter the twisted world of horror films. Brace yourself as you enter the Midnight Theater, where survival is the game's name. Outrun the furious Slasher and escape these terrifying movie nightmares. Don't be caught off guard, or you might find yourself trapped in a gory mess amidst decaying corpses in the eerie ruins of the theatre. At Knotts Scary Farm, all their mazes and scare zones are original and guaranteed to give you nightmares.
Halloween Horror Nights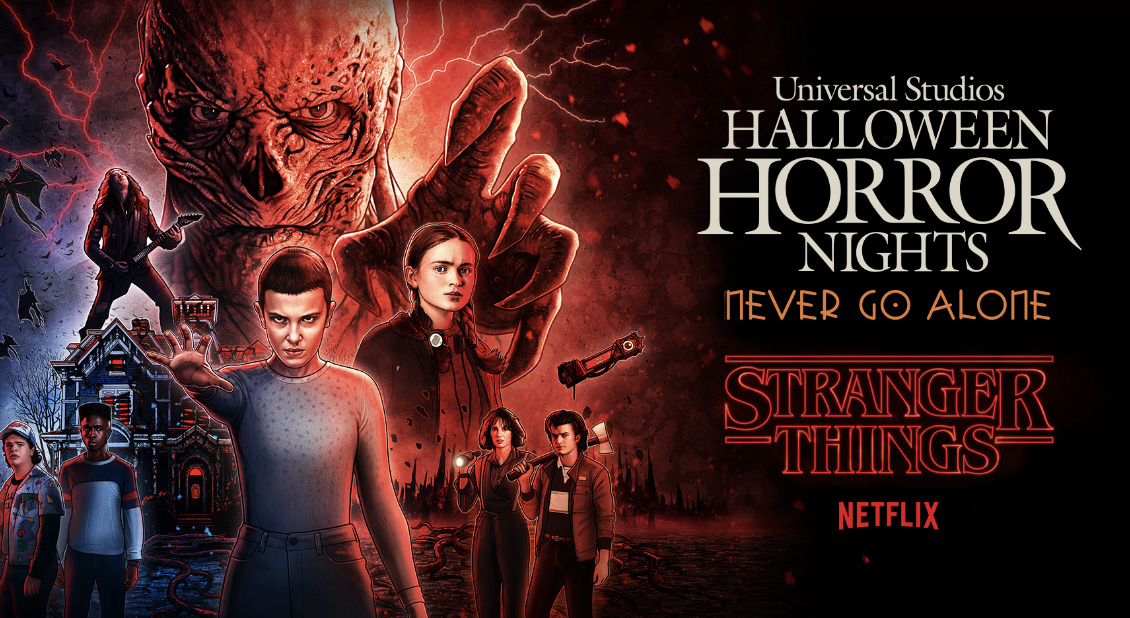 Universal Studios, just like Knotts Berry Farm, also presents a scary month called Halloween Horror Nights. General admission for Halloween horror nights is $87. Halloween Horror Nights started in 1991, initially in the Orlando, Florida location named Fright Nights. The fun thing about Universal Studios (Universal Pictures) is that since it's a production company, its movies and shows come to life to interact with guests through haunted houses. This includes Stranger Things 4, The Exorcist: Believer, The Last of Us, Chucky: Ultimate Kill Count, Universal Monsters: Unmasked, and Evil Dead Rises. Original haunted houses include Monstruos: The Monsters of Latin America and Holidayz In Hell. Each of these haunted houses creates a new world you can step into. Universal Monsters: Unmasked is one of the most beloved haunted houses this year. Universal Monsters: Unmasked contains a curious collection of creatures, including The Invisible Man, The Phantom of the Opera, The Hunchback of Notre Dame, and Dr. Jekyll and Mr. Hyde. The monsters we see in movies are now in front of our faces. Another unique about HHN is they have something called the Terror Tram. The Terror Tram takes you to the studio lots where fear awaits. It includes The Exterminatorz and a walk through Jordan Peele's famous works such as Nope and Us. HHN only has four scare zones: Death Eaters, Ghostz, Toyz, and El Terror De Las Momias. Although Knotts Scary does include more attractions, the set Halloween Horror Night is very detailed and experimental.
Castle Dark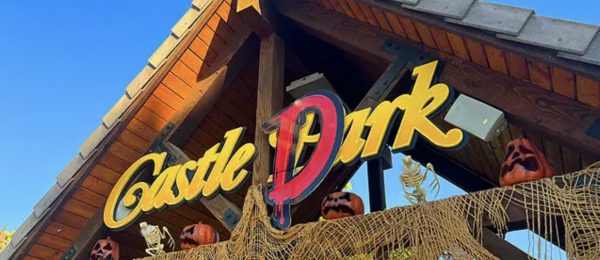 A more local option is when Castle Park turns into Castle Dark. Tickets go as low as $30. There's no exact time when Castle Dark started, but it's just as scary as any haunted place. Castle Dark is a smaller amusement park but is still packed with scare zones, mazes, and a haunted ride. You can expect two mazes in the dark: The Cinema of Fear and Night Shift. The Cinema of Fear takes you on a roller coaster of emotions as you enter different films. On the Night Shift, you are recruited as a security guard in a warehouse to watch toys; little do you know the toys have come alive and are terrorizing anyone. The three scare zones explore Shipwreck Cove, full of beyond-the-sea monsters; Slider Alley, full of cowboys galore; and Camino de los Muertos, a unique UV-lit scare zone. And something for the kids is Haunted Highway, a car ride taking you around a spooky Halloween town. Castle Dark is fun for the family seeking a night of thrill and jumps.
Selecting the scariest amusement park to visit this October is a thrilling decision for any Halloween enthusiast or adrenaline junkie. With a wide range of options, each park offers a unique and terrifying experience that will leave visitors with lasting memories. Whether it's the bone-chilling haunted houses, heart-stopping roller coasters, or immersive scare zones, these parks go above and beyond to create an atmosphere of fright and suspense. So, for those seeking a terrifying night full of nightmares coming alive this time, consider one of these amusement parks to get a good scream out of you. And remember, never go alone.