Who is he?
Darryl George, 18, is a junior at Barbers Hill High School in Mont Belvieu and has been suspended since Aug 31 due to his hairstyle. Officials say his locks were falling below his eyebrows and ears. Greg has been placed in an alternative program where he will remain until Nov 29, 2023, if he fails to comply with the school rules and regulations regarding hairstyles, hair colors, etc.

What protects him?
The Crown Act. Governor Greg Abbot established The CROWN ACT into federal law on May 27, 2023, and has been in effect since Sep 1, 2023. And as of this year, twenty-two states have passed this act in their states.

What is the CROWN ACT?
CROWN ACT, also known as Creating a Respectful and Open World for Natural Hair, blocks discriminatory behavior, acts, and words against hair based on its texture or style in public schools, private schools, housing, and working environments. This law fights for students' rights to allow them to wear their hair however their culture, beliefs, or themselves would like. It also makes it illegal to deny housing and employment based on their hairstyle, basically their assumption of their "hair." The federal version attempted to pass this act in the US House last year but failed. Rhetta Bowers expressed profound gratitude to the Governor for enacting the CROWN Act, unders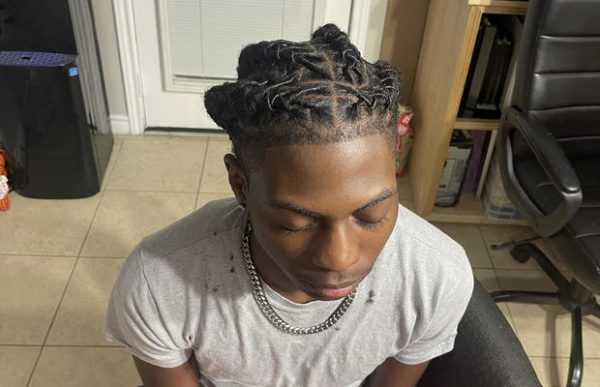 coring his appreciation for Senator Borris L. Miles, a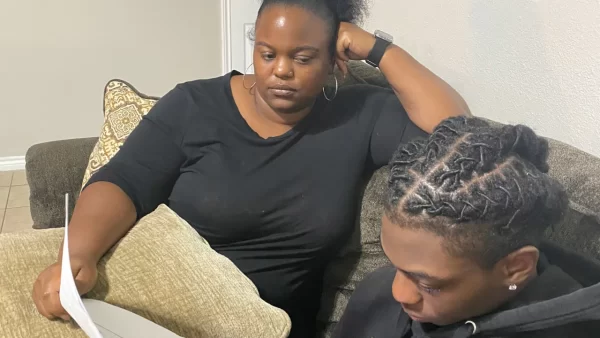 Houston Democrat who championed the bill in the Senate, and Adjoa B. Asamoah, one of the co-founders of the CROWN Coalition. He emphasized that the CROWN Act is a civil rights legislation that will enhance the well-being of numerous Texans, and its positive impact will likely extend to even more individuals than can be envisioned.

What does the Barber Hills dress code say?

According to the district's policy, male students are not allowed to have hair that extends beyond the eyebrows, earlobes, or the top of a T-shirt collar. Additionally, male students are prohibited from wearing their hair in a way that would let it fall to these lengths when released or in a gathered style. The policy does not address protective hairstyles or those related to racial characteristics.
After reviewing dress code policies in numerous Greater Houston school districts, The Houston Landing identified only one other district, Devers ISD, that had a policy governing the length of hair.
Darryl wore his dreadlocks in a twisted style on the crown of his head. District officials declined to disclose details about any disciplinary actions taken against a student, including whether school authorities reprimanded Darryl due to his hair exceeding the specified length when let down, covering his T-shirt, or extending past his eyes or earlobes.
How does Darryl feel about this?
"I feel like I'm missing my full experience of being in the classroom," George stated with AP News. He hopes he returns to school and all of this has blown over.