Dylan Mulvaney is a transgender TikTok creator known for the series "365 Days of Girlhood." In this series, Dylan shares her point of view as she transitions from male to female. Through her videos, she shared her struggles, hardships, and the highlights of transitioning. Gaining a following of over ten million, Mulvaney has become very influential and has been a part of many giant company advertisements for large names such as Bud Light and Nike. Dylan's name has gotten so big to the point where she has been invited to places like the White House and has even made an appearance at this year's Grammys.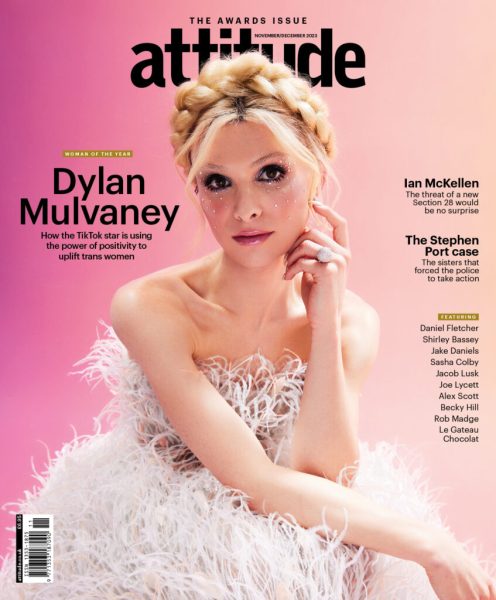 On October 12, Dylan was titled Woman of the Year by the British LGBTQ+ magazine, "Attitude." Mulvaney accepted this highly regarded award, noting the different opinions surrounding her gender. She claims, "As long as I have the queer community that sees me for my truth, I'm gonna be OK." Mulvaney has tons and tons of supporters and fans, but the influencer lifestyle also comes with haters, especially because Mulvaney is transgender. During her acceptance speech, Dylan poked fun at the controversy surrounding her advertisement for Bud Light and shared how she felt safe in the U.K. She expressed how "Because I came to London on holiday this summer after months of feeling isolated, and when I arrived, I didn't feel that baggage that I was carrying back in the U.S." She went to say, "And I didn't feel like the trans beer girl … And I romanticized this country as a safe place." While her achievements are impressive, the media has had much to say about whether or not Mulvaney was worthy of receiving this award after all the attention she has already gained. 
"Attitude" is an LGBTQ+ magazine, so it makes sense that they would want to feature someone from that community. However, even people who admire Dylan would like to see less recognized women get some attention for the amount of time and dedication they have put in on their part serving their communities and helping bring light to specific issues. Dylan has already received several awards, such as the "Groundbreaker Award" from the Queerties or the "TikTok Trailblazer Award" from TikTok itself. It's not that the people who want to see more variety in these awards are against Dylan, but I would like people who do not get as much spotlight for their hard work to be appreciated.
On the other hand, some people don't even see Mulvaney as a woman at all, and Dylan herself acknowledged when receiving the award. "Some people don't see me as a woman at all, which is why receiving this honor from a queer publication like Attitude means so much more to me," she disclosed. Many people also believe she is undeserving of this award, mainly because she only began her transition a little more than a year ago. People claim she hasn't been a woman long enough to be recognized for this award or a woman at all.