For many years, there has been talk about how robots would take over the world or be our servants one day. Well, this could potentially be a reality with the development of AI; Artificial Intelligence, short for AI, is the intelligence of a software or machine rather than a human being or animal. AI has been developing for many years and has had many uses, including a voice generator, virtual assistant, banking, and much more. AI has exploded all over the world and has already changed the way we humans live and will continue to do so.
Businesses, for example, are starting to adopt AI into their workplace; about 44 percent of companies are looking to invest in AI and put it into their corporations. And AI has not only been used professionally but also socially; for example, thousands of entertainment apps use AI that is available for everyone. And although this all sounds like a unique new development that could shape our future, some serious concerns need to be discussed.
AI in schools
One of the most significant problems in AI that is damaging how humans live is the use of AI in school. Specifically, an app named "Snapchat" has the option to chat with "My AI." This lets anyone converse with artificial intelligence and lets you talk about anything. Students have quickly used AI to their advantage and asked the AI to rewrite, solve, or even write essays for them in full. This may seem like another "cheating" tactic, but it has become a severe problem. Another famous app currently being used is "ChatGPT," a computer-programmed system that is free to anyone and was developed by Microsoft. The system could be used for anything, including writing or answering school-related questions. These tools have gotten so extreme that two central school districts have banned the use of the New York City Public Schools and the Los Angeles Unified school districts. These schools may be the first to ban AI, but they aren't the last. AI is damaging the integrity and opportunity for students to work; there must be limits to AI where it could benefit humans but fully takeover our abilities.
AI in businesses
Although AI may seem like an easier and more efficient way of living, AI is hurting humans more. Technology has constantly been developing and helping humans, though AI is doing the opposite regarding jobs and businesses. Movies like The Matrix and even WALL-E have shown what it would be like if robots or some technology took over the world, and I firmly believe we may be getting closer to that than we think. A report said that in May of 2023, nearly 4,000 jobs had been eliminated due to AI. The jobs are said to be replaced by chatbots like ChatGPT.
Though this could benefit the employer by not having to pay employees, this puts thousands of workers unemployed. And as AI develops, more jobs will be lost and taken over by technology. Not only will this affect the economy, but it will also affect the way of living due to the new growth of wealth inequality.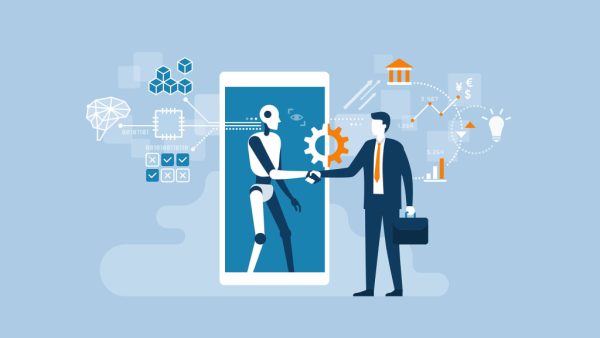 I'm not saying that AI is evil and should not be incorporated into our world, but I believe there should be limits to the use of AI for the health and safety of human beings worldwide.