Students are warned about drugs, smoking, and drinking all their lives. What happens when a single product could wipe out that same life? A product that can be found in any of those harmful substances. A product students are taught to learn the severness of. A product that only needs you to take a small drop of it to twist itself around you like a snake and squeeze the life out of you. A product called fentanyl.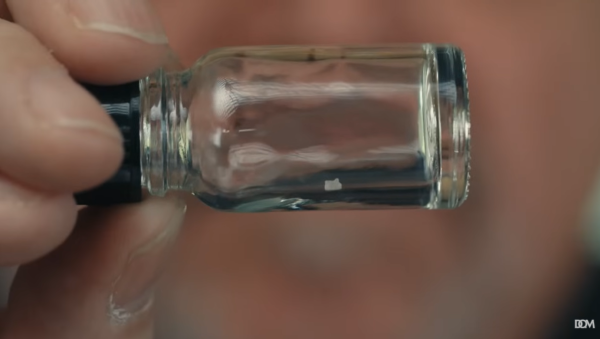 Students and staff recently watched a video, "Dead on arrival (fentanyl documentary)," in their 2nd-period classes. Before the video, they were instructed to take a MySabers test, which is a screener on how they are doing. After the video, there was a discussion period so students could fully comprehend the presentation.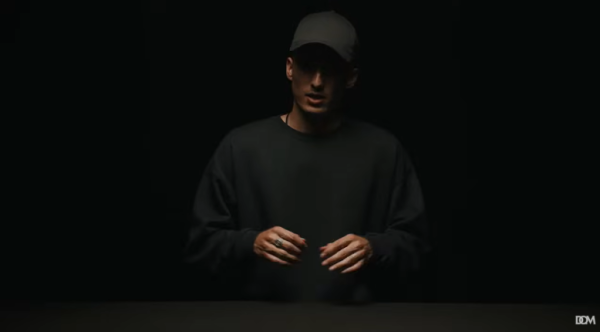 The video goes over the many, many lives lost due to fentanyl. They show actual interviews with relatives of people who lost their loved ones. They offer the weight of one pill, of one wrong move. They show that all it takes is one bad decision, one wrong delivery, one. Single. Mistake. Not only are these people who love and care about you so much losing a piece of themselves, they know, they know for a fact that their loved one lost the chance to do so much more. 
Mrs. Thomson 
Why is the video important for students to watch?
"The video is important for students so that they're aware of the possibilities of injury and death by fentanyl, and so that they can share it with their families, their friends, and community members so that we can not only let all the Santiago students know but let people know all around our community."
Do you think the video will affect students?

"Yes, I think the video will affect students. I think that, first of all, some students here have experienced firsthand loss for people that they've lost that close to them. So that brings those feelings back up, but I also think it just heightens people's awareness and makes them more vigilant to be careful when they're making these choices, um, in knowing the real risks."
What are your thoughts on the video?
"The video is very emotional and authentic; it is very raw. For me, it brings up a lot of emotions because I've also lost people and friends who have overdosed because of Fentanyl, and I think the video is just essential for, first of all, people to connect and, second of all, to educate."
Is there anything you would add to the video?
"There's nothing I would add to the video, but having a proper discussion after the video is paramount to giving students time to process and have conversations about this. This shouldn't be just a one-and-done conversation; it must be continuously brought into people's ideas and thoughts to have a lasting impression."
Mr. Ross
Why is the video important for students to watch?
"I think it's important to start conversations with students when it comes to drugs to be aware of the potential dangers and consequences and that seeing real-life stories makes it applicable to their lives and hopefully prevents that behavior." 
Do you think the video will affect students?

Yes, I've heard from many students and staff, and I think the video is very impactful on people. I think it opens eyes to things people aren't unaware of, and it helps prevent the behavior from happening again."
What are your thoughts on the video?
"I think the video is very well done on a topic it's very tragic to a lot of families, but I think it's a somber topic and can be a lot to process for individuals who aren't around it, but for those of us like myself who know families and students who have passed away from this I think it's necessary to be shown to help it preventing from happening again." 
Is there anything you would add to the video?
"No, I think the video… nothing's ever perfect, but it serves its purpose and is appropriate for our age group."
Has it touched Corona-Norco? 
"I think fentanyl touches everybody's lives because it's in the community. It's a threat to all students, whether intentional or accidental. It is a danger to everyone that we need to be aware of, and I think it impacts all of us and something we need to be aware of to help keep it in check and keep it from happening again." 
Student's "What did you think about the fentanyl video?":
"It was super important and super sad. Never do fentanyl because then you'll die." Chloe (9)
"Someone in my class said, 'I see that video every year, but every time I see it, it hits harder.' I don't understand why, but I think that video's important cause, like, we make jokes about Fentanyl, like Fentanly is in your Halloween candy and whatnot, but Fentanyl is a real thing. It's basically like a neurotoxin. It's not even a drug, you know. It's not even about getting addicted. My only question is, why do people even put Fentanyl in drugs cause, like, if your consumer dies, then that's bad for business, right?" Jack (9)
"I think the video showed how important it is to be involved in understanding what Fentanyl does and its effect on the drug landscape and to just kinda avoid it overall and not trust any drugs cause it's bad." Logan (10)
"I just thought it was just so sad and just how watching the parents be very sad about their kids and how there's like that amount of fentanyl can kill someone is just sad, and it's essential, and everyone should be aware of what fentanyl can do to people." Kadence Choe (9)
"I say no to drugs." Melanie (9)
People aren't aware of the severity of fentanyl. They were never informed about this devastatingly harmful drug. Drugs used to be a thing you were warned about. Fentanyl is a murderer, and this video was shown to kids to stress that drugs every time they're taken, is you running towards your murderer. This video is a beacon of hope to change that. To educate and to hopefully prevent another life lost.