*Chewbacca Excitedly Growling*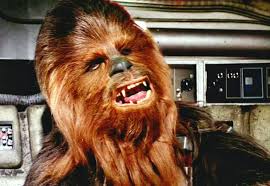 Hang on for a minute...we're trying to find some more stories you might like.
Celebrating the 40th anniversary of the first Star Wars film, Saturday, April 15, 2017 marked the day that every Star Wars fan started saving their money to buy a Disneyland pass for the 2019 year. Walt Disney Imagineers revealed more details on the new Star Wars Land being constructed at Disneyland in Anaheim, California.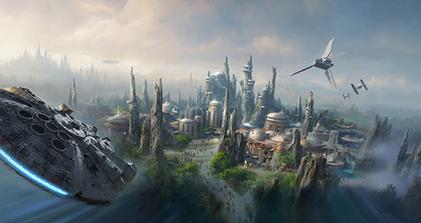 Already, you can see the pipes and structures that will create a new planet, utterly different from what fans are used to. The site is bordered by a fence with pictures and a description of the new attraction, located by the Winnie the Pooh ride, to get Disneyland goers excited for the next couple of years.  According to interviews, the creators wanted to do something different to keep the force alive.
Originally, there were rumors of a ride similar to the popular Star Tours attraction in Tomorrowland being developed in the new land, featuring the Millennium Flacon rather than in the carrier ship. Disney creators have confirmed that the new ride will be a sort of "Choose Your Own Adventure" where you can pilot the simulation yourself and the Falcon can come back completely in shreds or as nice as when you left in the ship. Another ride will be based on escaping the First Order but there are no further details about this one. There is yet to be information on whether or not the Star Tours ride will be staying in Tomorrowland or if the ride will be taking on a different theme like the Hollywood's Tower of Terror in the Back Lot of California Adventure. Quite possibly, they could be leaving the ride there as was intended originally. As for the decorations, there will be life size AT-ATs and plenty of characters from the series.
Completely in tune with the theme in all aspects, from the shops to the buildings, Disneyland's new Outer Rim planet is bound to open in 2019.