49ers' Quarterback Controversy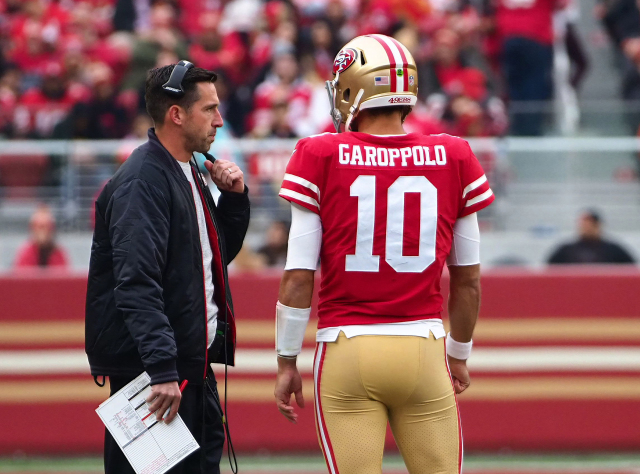 Soon to be one year removed from their Super Bowl appearance, and loss to the Kansas City Chiefs, of last season, the San Francisco 49ers are suffering from the infamous "Super Bowl Hangover". There is something unique about the Niners' situation this season, as it was not the typical poor front office moves that led to this current 5-8 season, but rather the astonishing amount of injuries to key players, including their starting quarterback Jimmy Garoppolo. The serviceable backup, Nick Mullens, has failed to hold down the fort while Garoppolo is rehabbing from a high ankle sprain he suffered in week 2 of the regular season, and reaggravated week 8 against the Seattle Seahawks. Garoppolo previously tore his ACL during a 2018 game in Kansas City. This leaves the 49ers with one major question, "Who is their quarterback for the future?"
            Ever since Garoppolo's overthrown ball to wide receiver Emmanuel Sanders in the fourth quarter of Super Bowl LIV, the critics have been harsh on the former Illinois quarterback. Facing constant pressure from the fans and media to live up to his 5-year $137,500,000 contract, Garoppolo has not performed well enough to silence those who doubt his ability to step up in clutch moments. Garoppolo has unfortunately been unable to take to the field for much of the 2020 season due to his high ankle sprain, which has only opened the floor for discussions about potential replacements.  
            The 49ers' defense and run game is arguably the source of their 2019-2020 Super Bowl Run, but as this season has shown, the 49ers struggle to win when they have a banged-up defense and running back core. Some argue that durability is the main quality the Niners need to look for in a starting quarterback, as the injury-prone roster has struggled offensively. The size of Garoppolo's contract and his inability to stay healthy may lead the 49er's front office to look towards drafting a quarterback in the first round of this coming NFL draft.
            Two big-name collegiate starters stand out as potential selections for the Niners. Zach Wilson of BYU and Kyle Trask of Florida are both starting quarterbacks of teams ranked within the top 25 in the nation. Of course, given the 49ers' draft history, it is plausible that they simply draft another defensive lineman in the first round. Depending on the Niner's draft pick and status on Garoppolo's injury, the team may select a quarterback in the first round for the first time since 2005 where they drafted Utah quarterback Alex Smith. Kyle Trask's recent unimpressive performance against a lackluster LSU team has some questioning his capability of performing at the next level. Zach Wilson may even be selected before San Fransisco's selection.
            The Niners may not want to alter their overall structure as they entered this season Super Bowl contenders until injuries turned the defending NFC champs into the 4th placed team in the NFC West. As players continue to heal in preparation for next season, this offseason may prove to be pivotal for the Forty Niner's Super Bowl Chances come next year.

About the Writer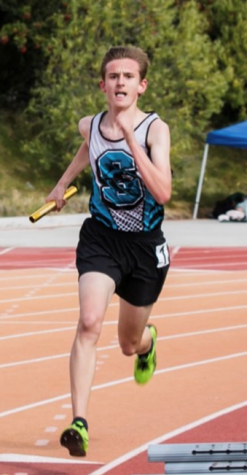 Brock Adams, Staff Writer
Brock Adams (12), a current senior at Santiago High School, is new to the Shark Attack team. Brock plans to attend a 4 year university in which he will...