LA County's New Vaccine Mandate
On October 7, 2021, the urgent need to reduce the transmission risk and increase the vaccination coverage in L.A. County, the Los Angeles County Department of Public Health announced that they will begin requiring verification of vaccination in select high-risk settings. High-risk settings including schools are one to mention, as they have re-opened fully for students. Los Angeles Unified School District's efforts to provide the safest possible environment in which to learn and work, all students 12 years old and older will be required to be fully vaccinated against COVID-19 by January 10, 2022, unless they have a medical or other exemption. 
While the Los Angeles area is being reported with the most cases and deaths it's easy to say why the Los Angeles County Department of Public Health requires it. Statistics show there are 1,214 people with COVID-19 currently hospitalized and 30% of these people are in the ICU. Measures have been taken to dwindle down covid cases around LA County's areas. For one, attendees of indoor mega-events are already required to show proof of vaccination or a negative test result prior to entry through a card. Additionally, vaccine verification will also be required for customers and employees at indoor portions of bars, wineries, breweries, nightclubs, and lounges. 
Experts have thoughtfully concluded how effective having the vaccine is. "The science is clear – vaccinations are an essential part of protection against COVID-19," Interim Superintendent Megan K. Reilly said. "The COVID-19 vaccines are safe, effective, and requiring eligible students to be vaccinated is the strongest way to protect our school community." Adding on to that, Board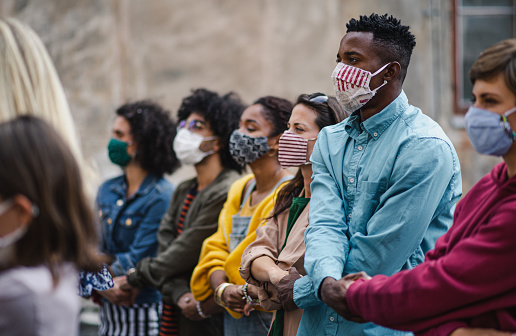 President Kelly Gonez said. "The vaccine is the single best way to protect students and schools from COVID-19. Los Angeles Unified is committed to meeting our families where they are and providing them with reliable medical information about this safe, effective vaccine." Moreover, LAUSD makes sure to give checkups to fall align with the new mandate including daily health checks for everyone going onto school campuses, masks, comprehensive COVID-19 testing, contact tracing and isolation of cases, hand sanitizer, increased sanitization/cleaning of schools, and upgraded ventilation. This thoroughly provides an additional step and another layer of safety in schools. Along with that, the mandate also makes sure to cover its community. "Our goal is to keep students and teachers as safe as possible, and in the classroom," Board Vice President Nick Melvoin said. "A medical and scientific consensus has emerged that the best way to protect everyone in our schools and communities is for all those who are eligible to get vaccinated. This policy is the best way to make that happen."
As Covid cases drop, and the new mandate is prescribed by the state, many still refuse to receive it as of now. However, now that the new mandate has been fully approved, vaccination rates are said to go down by experts in hopes to return to our normal setting. Several other states are also planning to establish a mandate of the same sort.