Sawdust Winter Fantasy Festival
Now that we are all in the winter holiday mood and most of us might be thinking of unique Christmas events to attend. Well, the Laguna Beach Sawdust has got a family-friendly all-ages welcomed holiday wonderland.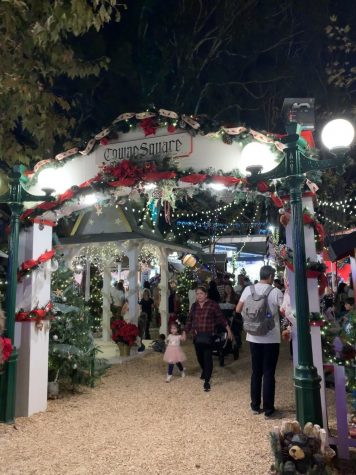 In the beginning, there was just the Sawdust festival during the summer season. Finally, in 1991 the first Winter Fantasy took place on the Sawdust grounds after 20 years of discussing the said event. Just like the summer events, the artist here makes all their pieces handmade. Though unlike the summer festival the days are not all week but only Saturday and Sunday. If you have had the pleasure of visiting the grounds during the summertime and have found your favorite artist I recommended checking out this winter event as well because some artists have a booth at not just the Sawdust Festival but also the Winter Fantasy. During this festival, there are 150 booths with all unique one-of-a-kind artwork. At the summer festival all the artists there are extremely kind and welcoming.  Just like there during the winter festival, the artists are just the same. During both events, I had the pleasure of having wonderful conversations with multiple artists like Doug Miller, personally my favorite person I get to see at the Festivals.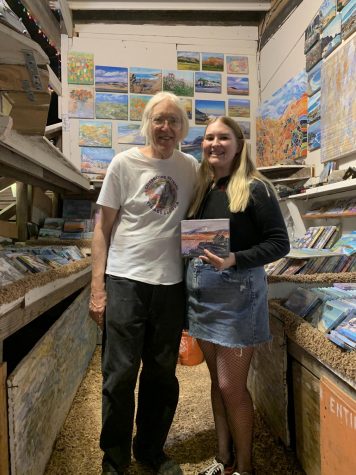 Some of these conversations if not all hold such a big importance to me. When listening closely to the words these artists are speaking I hear valuable life lessons that I can take now and in my future life events. These artists not along have wonderful conversions with people looking at their booths but also if you are walking around a booth at the right time you might actually get the chance to see these incredible people work on their unique works of art and see how the magic is done.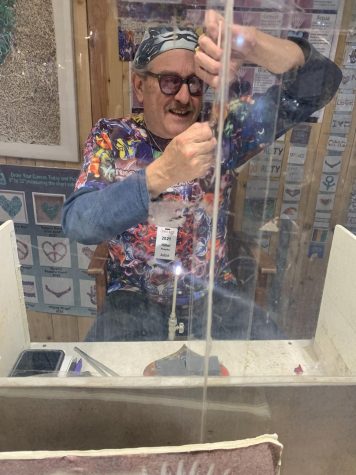 If you are trying to find that one gift this Christmas season to show your loved ones just how special they are to you this is the place to go. All around the grounds, there are thousands of lights decorating the event in the cheerful holiday mood. To make things more Christmassy they have falling snow coming from the sky. Is it real or fake that is something you will have to find out by coming to Laguna Beach Winter Fantasy? Adding to those there are also three stages each having live music, community performances, carolers, and puppeteers. A petting zoo and festival holiday classes for all ages to enjoy and make memories. Any Christmas event would never be a Christmas event without Santa Claus himself and luckily Santa Claus does visit the people at the Winter Fantasy and takes holiday pictures with guests. As well as taking pictures with Santa there is also an annual breakfast with Mr. Claus and the Laguna Beach fire department on December 12th. When walking around looking at different booths you are bound to get hungry and the Winter Fantasy has got you covered. With seven different concession stands with various different tasty types of food and hot beverages adding to the winter holiday theme though living in Southern California may be too warm for hot drinks sometimes it is still nice to have during the months of November and December. Tickets here are as the following season pass $20, adults $10, seniors 65 years and older $7, children 6 to 12 $5, children 5 and younger are free as well as military veterans. Each year these events start on November 20th and end on December 19th every Saturday and Sunday during those days.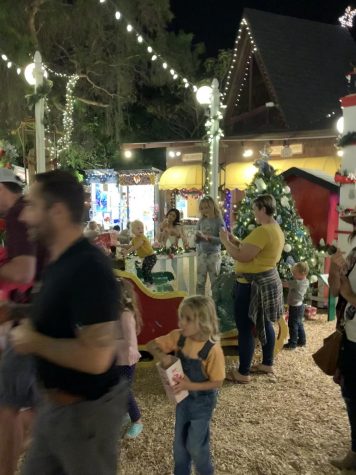 The covid 19 virus has affected our Christmas last year it may feel difficult to truly that holiday spirit. Don't fret though the Winter Fantasy in Laguna Beach will bring you all the holiday spirit you will need and some.