Catfish Murderer
Three people were killed in their home in Riverside, California by a former police officer after he "catfished" a teen girl online.
Austin Edwards, 28 years old, was reportedly "catfishing" a 15-year-old girl who had been living in Riverside County. Catfishing is the act of acting as another person which you are not. He started an online relationship with the girl by pretending to be another teen. The man then drove from Virginia to California in order to meet up with the girl. Once he arrived at the girl's home, he proceeded to murder three of her family members living in the house. The home was spotted going up in flames moments later. Edwards left the home with the girl after killing the three family members. It is said that Austin Edwards killed her family in front of her.
According to officials Austin Edwards killed the grandfather, grandmother, and mother before taking her to his vehicle. The victims were identified as Mark Winek, 69; his wife, Sharie Winek, 65; and their daughter Brooke Winek, 38. 
After this Deputies exchanged gunfire with Edwards after locating him with the teenager later that day nearly 200 miles away, according to authorities. Edwards was killed after a shootout with San Bernardino sheriff's deputies once he ended up committing suicide from a self-inflicted gunshot wound. The teenager was not harmed and is now with the Child Protection Services and is being treated for trauma.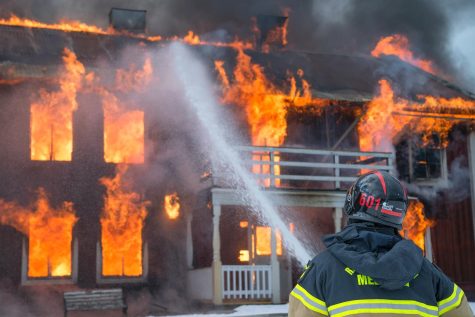 Austin Edwards was a law enforcement officer from North Chesterfield, Virginia. Edwards was formerly employed by the Virginia State Police and had recently been hired as a deputy for the Washington County Sheriff's Office in Virginia, officials said. "It is shocking and sad to the entire law enforcement community that such an evil and wicked person could infiltrate law enforcement while concealing his true identity as a computer predator and murderer," Andis said in a statement. He resigned from the department on Oct. 28, 2022, a little less than a month before the gruesome murder. Virginia State Police denied revealing why Edwards resigned since it was part of his personnel file. "This is yet another horrific reminder of the predators existing online who prey on our children," said Gonzalez. If you have not had the talk with your children you should but if you have had the talk with your kids then have it again for safe measures just to make sure that this does not happen again to anyone else.