The passing of Stephen "tWitch" Boss
Famous American dancer, actor, and tv producer Stephen Laurel Boss passed away at 40 in the early morning of December 13th, 2022. Local authorities in Los Angles confirmed his death just before 8 a.m. local time. He began his career in 2008 as a contestant in 'So You Think You Can Dance" and then appeared in other films such as "Step Up". He was most known by many for being a judge in "So You Think You Can Dance" and being the Dj in the talk show "Ellen Degeneres" in 2014 and it was then when he received the most fame. He then moved up to executive producer in 2020 and stayed there through the show's tenure. His wife Allison Holker Boss, 34, confirmed to People magazine in a statement Wednesday morning. "It is with the heaviest of hearts that I have to share my husband Stephen has left us". "Stephen lit up every room he stepped into." she began in her announcement.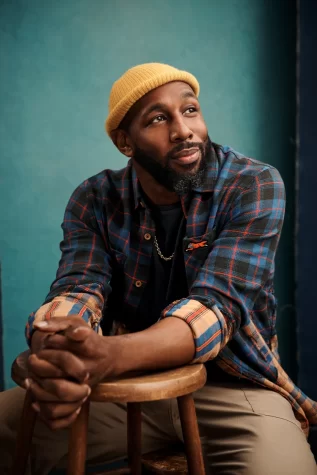 "He was the backbone of our family, the best husband, and father". Just days ago, on December 10th, the couple also celebrated their ninth anniversary together. Law enforcement reported that Holker, another professional dancer, ran desperately into an LAPD station claiming that her husband had left home without his vehicle, which was out of character and something he would never do. Shortly after LAPD received a call approximately at 11:15 p.m. that a shooting occurred in a motel, where Boss was found with a self-inflicting gunshot wound. One staff member working at the motel the night of the incident reported to an outlet that when Boss arrived at the location, he didn't seem to be in any sort of distress or visibly upset. It was said he only booked the room for one night. Wednesday morning Ellen Degeneres paid tribute to her friend and long-time co-worker by writing this early morning, " I'm heartbroken. tWitch was pure love and light. He was my family and I loved him with all my heart. I will miss him. Please send your love and support to Allison and his beautiful children-Weslie, Maddox and Zaia". A statement also released by FOX Entertainment also reads, "This tragic, painful loss of such a radiant, inimitable, talent, and beloved friend is immeasurable beyond words, and we grieve alongside his family, loved ones and fans". TMZ was the first to report the incident on Wednesday morning. At the end of her statement, she also asked for the privacy of her and their three children as they are greatly affected at this time. Many people n other platforms have also shared their thoughts about Boss and how he was nothing more than a ray of sunshine to everyone around him. Thanks to his dancing skills, he then grew more famous on the social media platform, TikTok where he would routinely post choreographed dancing videos of himself and his wife. Holker Boss ended her statement to Peoples magazine by stating, "Stephen, we love you, we miss you, and I will always save the last dance for you".