You read correctly. Commander, the president's 2-year-old German Shepard, bit and attacked yet another Secret Service agent.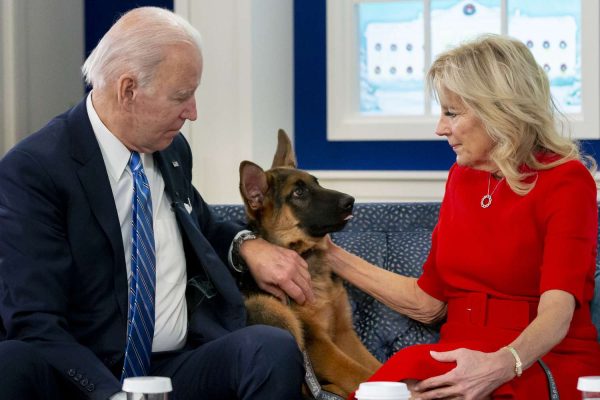 According to The Washington Post, he had been "serially attacking Secret Service Agents for a while now." Claiming the last incident was on September 25th, the agent required Medical attention after the handsome Shepard attacked and allegedly bit him. According to Department of Homeland Security records, the German Shepherd dog bit or otherwise assaulted Secret Service officers at least ten other times between October 2022 and January, including one instance that necessitated the injured law enforcement official visiting the hospital.
Biden's second dog, the Commander, has aggressively bitten Secret Service agents and White House employees. After those occurrences, they ultimately sent the first dog, a German shepherd named Major, to be with friends in Delaware. In December 2021, James sent Biden the gift of Commander. Willow, the family's cat, is another pet.
What will they do now that this dog has attacked not just one mishap but 11 times?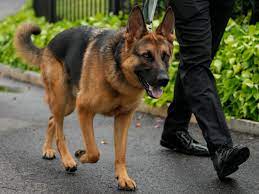 "The President and First Lady care deeply about the safety of those who work at the White House and those who protect them daily. They remain grateful for the patience and support of the U.S. Secret Service and all involved as they continue to work through solutions," Elizabeth Alexander, communications director for the First Lady, said in a statement released first to CNN.
According to a White House representative, the Bidens have taken the situation seriously.
"They've been working diligently with Secret Service, with trainers, with veterinarians, with the residence staff and others on this – they have been taking this very seriously, and for months," the official said.
Some claim that it is a consistency problem. In the Whitehouse, more than one person holds a Commander's leash; these people may use different wording, such as "stay" or "wait." This brings no consistency and makes it difficult for the dog to be trained. Despite having previously stated that the Commander would receive corrective training, White House officials could not confirm whether it had happened following the reporting of 10 occurrences this summer. Both of these things could ultimately lead to the downfall of the Commander's trainablility.
In the words of Mid-Atlantic German Shepherd Rescue's president and neighborhood dog trainer, Ryan Bulson, "It doesn't matter if we were talking about the president, the pope, it doesn't matter to me. I take that title out of the equation. I look at the dog. … At the end of the day, I feel the worst for the dog first. Second, I feel just as bad for the people that the dog had bitten. Because the dog has been set up to fail. If you can't give the dog what the dog needs, get a goldfish," Bulson said.
According to reports, the Commander is no longer in the White House.