Early October has brought along new yet familiar tensions– a war between Israel and Palestine has erupted, or perhaps has continued, as this ongoing political and military dispute is one of the world's most prolonged continuing conflicts.
Understanding the History
On November 2, 1917, Britain's controversial pledge was established: The Balfour Declaration. This declaration favored the Zionist aim of instituting a Jewish state in Palestine that would be considered a ¨national home for Jewish people¨. Zionism is a national movement for the re-establishment (then) and development and protection (now) of a Jewish nation in what is now Israel, established as a political organization under Theodor Herzl and later led by Chaim Weizmann.
The Balfour Declaration was created during World War I (1914-1918) after the disbandment of the Ottoman Empire and the overall defeat of the Central Powers (Germany, Austria-Hungary, Bulgaria, and the Ottoman Empire). Rule was transferred to the allied powers, who exercised a distinctive goal in Palestine unlike other post-war mandates– to establish a Jewish ¨national home¨– although Jews only made up 10% of the population (increased to 27% when the British facilitated the immigration of European Jews to Palestine), therefore promising Jews a land that constituted 90% of natives.
Context of the many reasons this pledge was issued: British sympathy for Jewish persecution and suffering in Europe, rallying support for Jews in the US and Russia for them to encourage their governments to remain in the war until victory, British government officials were Zionists themselves, etc…
Palestinians did not take this lightly and believed European Jews were displacing them from their land. Increased Jewish immigration resulted in conflicts: the Nebi Musa revolt, for example.
Violence between Jews and Arabs, as well as British rule, surged between 1920 and 1940 during the Holocaust in World War II as more and more Jews fled to Palestine. Additionally, the United Nations adopted a Partition Plan to split Palestine into Jewish and Arab states. The state of Israel was created in 1948, precipitating the first Arab-Israeli war, resulting in the victory of Israel, the displacement of 750,000 Palestinians, and the division of the territory into three parts: The State of Israel, the West Bank, and the Gaza Strip. In 1987, Palestinians in the West Bank and Gaza Strip rebelled against the Israeli government (First intifada). The second intifada began in 2000 and continued to 2005 over Israeli control over the West Bank. Hamas won the Palestinian Authority Parliamentary elections in 2006 and took control of the Gaza Strip– sparking a series of violence between Hamas and Fatah until 2011. Continuing, concealed tensions revealed themselves when clashes in Palestine resulted in a military dispute between Hamas and the Israeli government: 73 Israelis and 2,251 Palestinians were killed after Hamas fired three thousand rockets at Israel, which were retaliated by a major offensive in Gaza by Israel. Deadly conflict erupted between Israel and Hamas in 2018, ending in a ceasefire. 2021 introduced the forcible displacement of Palestinians from their homes, protests, violence, and more emerged as a response and built on Hamas's attack on Israeli territory (launching of hundreds of rockets, Israeli artillery bombardments, and airstrikes in response) where 250 Palestinians were killed, about 2000 were wounded, and 13 Israeli people killed.
Present Conflict Continued
On October 7, 2023, the day marking the end of the Jewish festival of Sukkot, Hamas launched Operation al-Aqsa Flood, coordinated land and air assaults in various border areas of Israel. It has been more than two weeks since this assault was launched on Israel, killing approximately 1,400 people and taking more than 200 hostages; now, 5,000 are dead and 15000 injured, and those kidnapped consist primarily of women, children, and elderly. The militants have so far released four hostages. Kidnapping was a major aim in the attack, demonstrated by the IDF's (Israeli Defense Forces) release of the Hamas militant groups ¨abduction manual¨, and the Biden Administration regards the releae of Hamas hotages as their number one priorty as of now.
Unfortunately, about 35 humanitarian workers have died since the beginning of the war. Not only that, but fuel to distribute necessary supplies in the Gaza Strip is running out, and many are encouraging a call for a humanitarian cease-fire concerning the electricity, food, and water shortages faced by civilians in this region.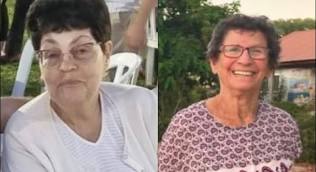 Hamas
To learn more about the Hamas group, read here.
What Next?
"It is very, very hard to understand what will happen once Hamas goes, and the risk is that many civilians die in this war, Hamas could be going underground, or new extremist movements could develop, and Israel's security could be threatened once again." – Samuel Ramani.