K-Pop Songs From 2021 For Whatever Mood You're In
So far, 2021 has been quite a complicated year as the world makes its recovery from 2020, therefore it's natural for everyone to have different emotions and feelings because of it. Sometimes, people just need something to match their moods, which is where music comes in! As August draws to a close and September arises, here are some K-Pop songs to match whatever mood 2021 has brought!
Note: My decisions were based on the vibe that the song gives me, though the lyrics did have an impact as well.
2021 K-Pop Songs For When You're Feeling…
…Happy: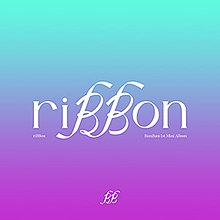 Songs from Groups:
First Love – NCT 127

Songs from Soloists:
Hello – Joy (Red Velvet)
riBBon – BamBam (Got7)
I thought I'd kick things off nice and easy by listing off the songs to match a happier, joyous mood. First Love by NCT 127 is a more laid-back yet upbeat song of first love that's always fun to listen to! Hello by Joy of Red Velvet is another lovely upbeat song that always puts me in a good mood (after all, her stage name is Joy for a reason!). Finally, we have riBBon by Got7's BamBam, which is a fun, cute, and upbeat song that's always fun to vibe with no matter what!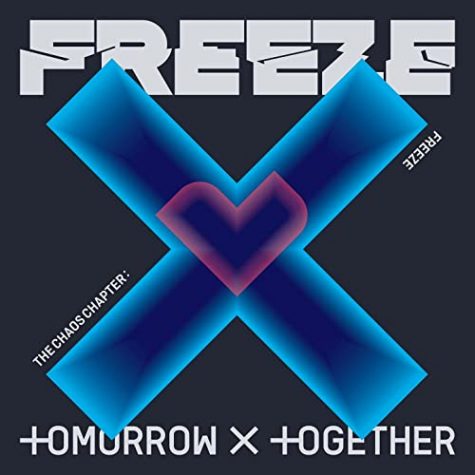 …Upset:
Songs from Groups:
Anti-Romantic – TXT

Songs from Soloists:
God Damn – I.M. (Monsta X)
Gone – Rosé (Blackpink)
All Your Fault – Yugyeom (Got7) ft. Gray
Hate that… –  Key (SHINee) and Taeyeon (SNSD)
On a sadder note, this category is for the songs that match being upset, whether that be in a sad way or an angry type of upset. To start with, Anti-Romantic by TXT (Tomorrow x Together) has a sad, conflicted tone as the singer wishes to stay away from love while also developing feelings for someone. Onto our soloists, God Damn by I.M. of Monsta X is a conflicted and frustrated song as it describes the dualities of his emotions as well as his confusion at himself at times. Gone by Blackpink's Rosé tells a simple tale of heartbreak as she sings of how her love for a former lover has disappeared, while another Got7 member, Yugyeom, holds more complicated frustration towards the girl he's pursuing during his song All Your Fault, which soloist GRAY also participates in. To round things off, Hate that by Key of SHINee and Taeyeon of SNSD (also known as Girls Generation) is a song of bitterness as the person's former lover has found someone new and has become happier while the person is still suffering from the heartbreak.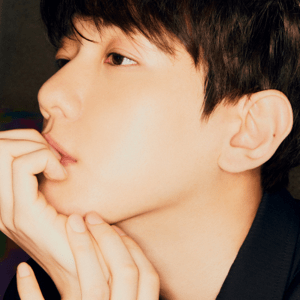 …Nostalgic
Songs from Groups:
My Youth & Be There For You – NCT Dream
Songs from Soloists:
Bambi – Baekhyun
Onto nostalgia, My Youth by NCT Dream is a sweet song of the reminiscence of the young, happier stages of love, while their other song here, Be There For You, is a reminiscent song of love's first meetings to the present. Finally, Bambi by Baekhyun holds a sweet tone of nostalgia and beauty in the deeper stages of love.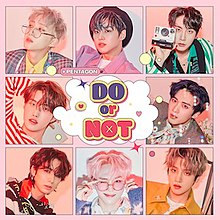 …Hopeful
Songs from Groups:
Encore – Got7
Do or Not – Pentagon
Rainbow – NCT Dream
Ready to love – Seventeen
Songs from Soloists:
Guard You – Young K (Day6)

This category could potentially be a subcategory of Happy, but I had a good amount of songs of hope to make it its own category. For starters, Encore by Got7 is a song of hope that the group wrote soon after their departure from their former company, JYP Entertainment, which I like to consider as a promise to fans that Got7 would live on in spite of their leave. Do or Not from Pentagon has a hopeful tone to the music alongside lyrics asking the lover to take a chance on them. NCT Dream's song Rainbow is a slower song but remains just as hopeful in believing that what they have will last forever. Ready to love by Seventeen, according to member Woozi (who is also credited as a lyricist, writer, and composer of the song), is a song of present love that will "get your heart pounding…in excitement". To top it off, the recently released Guard You by Young K has an upbeat, joyous, and hopeful tone with protective lyrics that will brighten anyone's day with hope!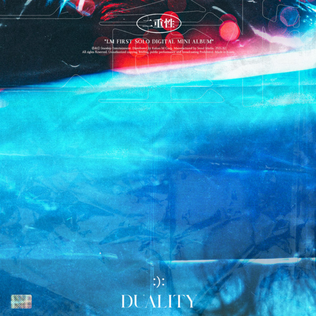 …Hopeless
Songs from Groups:
n/a

Songs from Soloists:
Happy to Die – I.M. (Monsta X)
Broken Me (both eng. + kor.) – BM (KARD)
When U Fall – Yugyeom (Got7)
On the opposite end of the spectrum, we have the hopeless category, in which all three songs come from soloists. Happy to Die by I.M. has a more downcast yet somewhat chill vibe alongside a more depressing-sounding title, Broken Me (in both English and Korean) by BM of co-ed group KARD discusses a more heartbreaking and distressing side of him that we as fans aren't usually shown, and When U Fall by Yugyeom is a more downcast-sounding song from his debut album.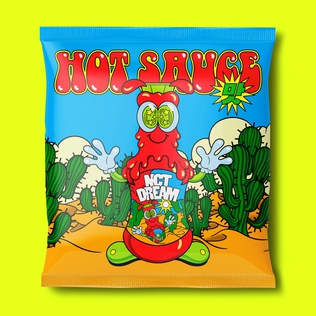 …Energetic
Songs from Groups:
Drunk-Dazed – Enhypen
My Turn – Cravity
gimme gimme – NCT 127
Fireworks (I'm The One) – Ateez
Atlantis – SHINee
Hello Dream – NCT Dream
Don't Fight The Feeling – EXO
Thrill Ride – The Boyz
Songs from Soloists:
Body Movin – BM (KARD)

Songs like the ones found here would definitely make a fun energetic playlist! For starters, Drunk-Dazed and My Turn by Enhypen and Cravity respectively are two upbeat songs with a chill vibe that are fun to dance to. gimme gimme is also a fun song by NCT 127 that just has a fun sound to vibe with. Hello Dream by 127's younger counterpart NCT Dream (which two members of 127 are also a part of) is a catchy, upbeat song that's always amazing to play during a good time! Finally, for groups, don't count out Fireworks (I'm The One), Atlantis, Don't Fight The Feeling, and Thrill Ride by Ateez, SHINee, EXO, and The Boyz, as these songs also can lift up anyone's spirits! For soloists, I'm afraid there wasn't as much (most likely I chose to put the song(s) in the "Aggressive" category further down), but there's still Body Movin by BM, which is such a lovely, upbeat song!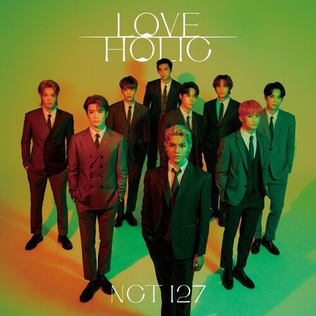 …Calm
Songs from Groups:
Right Now – NCT 127
You make Me – Day6
Songs from Soloists:
Like Water – Wendy (Red Velvet)
Love The Way – Yugyeom (Got7)
I'm Gonna Love You & It's Love/Si Fueras Mía – D.O. (EXO)
Sometimes, people just want to be calm and relax, and that's okay! For this case, I've provided Right Now by NCT 127 and You make Me by Day6, which are two chill and relaxing songs to listen to! On the soloist spectrum, there's Like Water by Wendy, a lovely calm ballad, Love The Way by Yugyeom, a chill R&B song on the calmer side (which also features soloists Jay Park and punchnello), and the calming, pretty I'm Gonna Love You and It's Love (as well as its Spanish counterpart, Si Fueras Mía) by D.O. (the first of which also contains soloist Wonstein)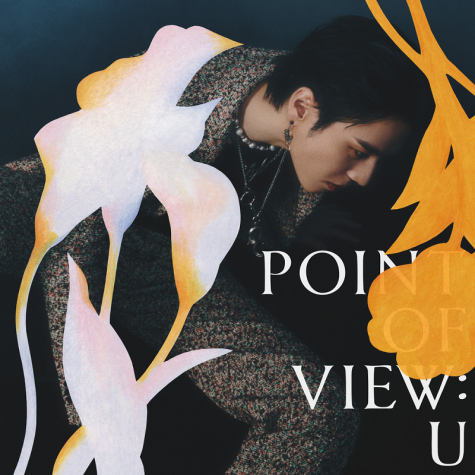 …Chill
Songs from Groups:
Fever – Enhypen
Dive Into You – NCT Dream
Songs from Soloists:
I Want U Around – Yugyeom (Got7)
Howlin' – I.M. (Monsta X)
Air – BamBam (Got7)
Switch It Up – Jay B (Got7)
On The Ground – Rosé (Blackpink)
This category is for the songs that are still calmer but also something you can vibe with. For starters, we have Enhypen's Fever and NCT Dream's Dive Into You, which present a calm yet somewhat energetic vibe that separates being calm from being chill. Next, we round off the rest of the songs I included from Got7 Yugyeom's solo debut with the appearance of I Want U Around, which he sang with soloist DeVita. We also have I.M.'s Howlin', which is a nice slower song to vibe with, as well as another one of BamBam's other songs, Air, which is peaceful-sounding yet also has some sort of energetic kick to it. Meanwhile, Got7's leader, Jay B, also makes an appearance here with the single Switch It Up (featuring soloist sokodomo), which is a more slow, sensual song. Rounding off this section is On The Ground by Rosé, a lovely slower, optimistic song on looking for the answers in life for a purpose in life.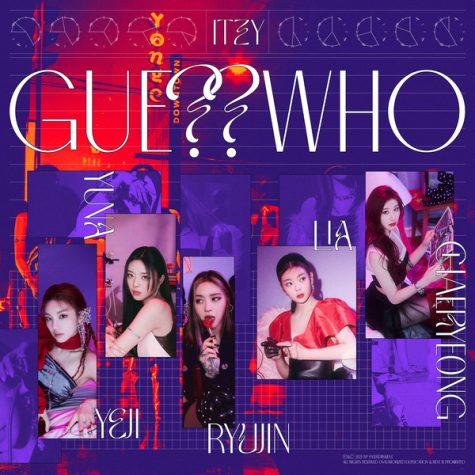 …Confident
Songs from Groups:
마.피.아. In the morning – Itzy
Lipstick – NCT 127
Don't Call Me – SHINee
Gambler – Monsta X
Songs from Soloists:
I'm Not Cool – HyunA
What Type of X – Jessi
Pandora – BamBam (Got7)
This is for the hyper, confident-sounding songs. Starting off with Itzy, the song 마.피.아. In the morning (also known as Mafia In The Morning or just simply In the morning) is an upbeat, hyper song filled with self-confidence. There's also Lipstick by NCT 127, Don't Call Me by SHINee, and Gambler by Monsta X, all three of which radiate big energy from each of the respective groups. On the soloist end, there's I'm Not Cool by HyunA and What Type of X by Jessi, both of which have powerful vibes that hit you pretty deeply. Finally, Pandora by BamBam gives off nicely done confident vibes, which is always good.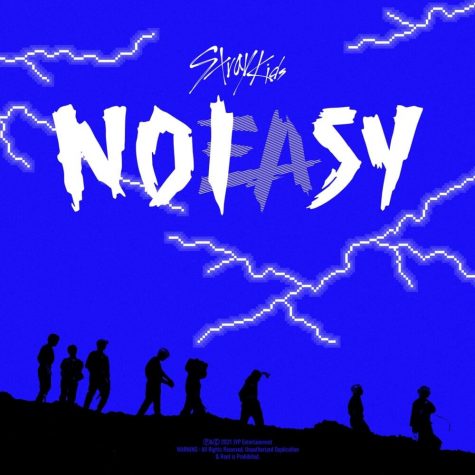 …Aggressive
Songs from Groups:
Hot Sauce, Diggity, and Countdown (3, 2, 1) – NCT Dream
Thunderous – Stray Kids
Songs from Soloists:
Advice – Taemin
13IVI – BM (KARD)

The "aggressive" category applies to the songs that are full of energy to the point where it comes off as aggressive. NCT Dream does that quite a bit in their newest album, consisting of Hot Sauce, Diggity, and Countdown (3, 2, 1). All three of these songs have an energetic bite to them that comes off explosively. Thunderous by Stray Kids also comes off as aggressive, especially at the beginning and during the chorus. To round this category off, we have Advice by Taemin and 13IVI by BM, both of which give these strong points of aggression towards the listener.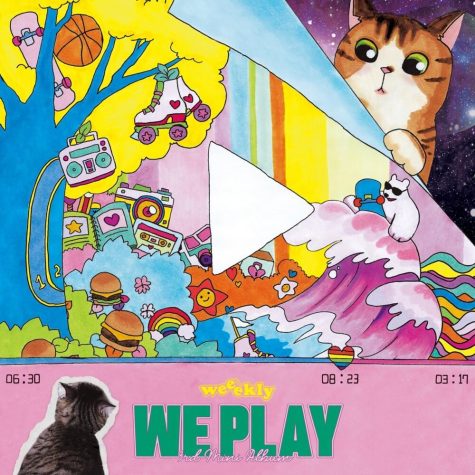 …Euphoric
Songs from Groups:
After School – Weeekly
Alcohol-Free – Twice
Higher – A.C.E
Songs from Soloists:
n/a

The final official category, "euphoric", is for the songs that have a certain over joyous sound to them. After School by Weeekly, Alcohol-Free by Twice, and Higher by A.C.E all manage to accomplish this, as the former two songs have a cute and sweet vibe to them, while the latter has a more inexplainable lovely vibe to it.
…Mixtures of Emotions
These are for the songs with a mix of emotions:
Songs from Groups:
Inside Out – NU'EST (mix of upbeat + chill)
Right Through Me – Even of Day (Day6 subunit) (mix of chill + energetic)
Loser = Lover – TXT (mix of nostalgic and hopeful)
Queendom – Red Velvet (mix of happy and confident)
Songs from Soloists:
Lose – Wonho (mix of energetic + chill + upset)
Under the sky – BamBam (Got7) (mix of upset + hopeful)
Rose (both kor. + eng.) – D.O. (Exo) (mix of happy + hopeful + calm)
I'm Fine – D.O (Exo) (mix of calm + chill)
B.T.W – Jay B (Got7) ft. Jay Park (mix of energetic and chill)

That's the end! You can find a playlist of all of the songs I've mentioned here. Happy listening!