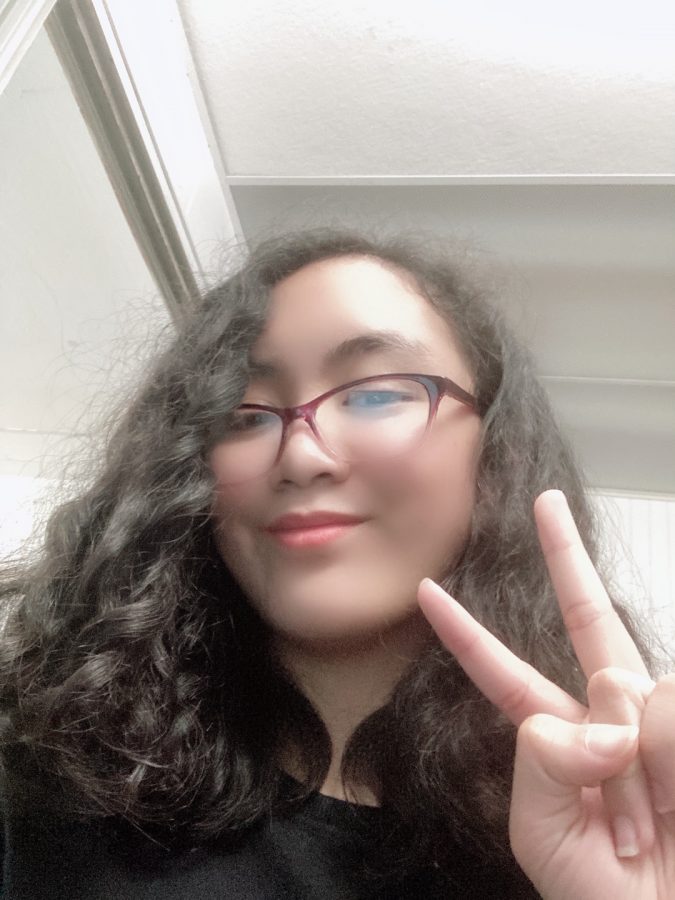 Rebekah Flores (11), a current junior at Santiago High School is focused on writing and participating in the school's band.  She joined Journalism as an upperclassman because she wanted to work on her skills as a writer as a way to prepare herself for a career in the writing industry.
Rebekah's interest in writing was formed around middle school when a friend of hers introduced her to the wonders of creative writing. Soon after that, she decided to try it for herself and realized that it was something she really enjoyed.  Ever since middle school, when she was introduced to the world of creative writing, she knew that at some point in her life, she wanted to be a writer. Since then, she has been learning through experience with the help of some stories written by others. 
When she isn't busy with schoolwork, band, or updating her stories on Wattpad or Archives Of Our Own, she can be found hanging out with friends on Discord or hanging out physically with her parents, sister, and dog.  In the future, she hopes to become a novelist and share her stories with the world, giving people a temporary escape from life just as past novelists had done for her with their books. 
Rebekah Flores, Staff Writer
Dec 16, 2020

My Hero Academia: An Overall Anime Review

(Story)

Dec 16, 2020

Student Learning Outside of the Academic Field

(Story)

Dec 09, 2020

Thanksgiving: How and Why It's Still Celebrated Today

(Story)

Nov 30, 2020

Moving Back to the Purple Tier: How This Affects the Reopening of Schools

(Story)

Nov 04, 2020
Oct 16, 2020

10 Fun Ideas to Try During a Quarantined Halloween

(Story)

Sep 22, 2020

Physical Classes vs. Online Learning

(Story)