Killer of Four University of Idaho Students Finally Identified
In Idaho, earlier this month, investigators flew Bryan Kohberger to the college town of Moscow. He was then delivered to the Latah County Jail by police. On January 5th, the 28-year-old made his first appearance in court in an orange jumpsuit with a vacant facial expression.
Kohberger stands charged with the murder of four students from the University of Idaho, which include Kaylee Goncalves, Xana Kernodle, Ethan Chapin, and Madison "Maddie" Mogen. Investigators and authorities state he stabbed all four of them to death in the home the women shared.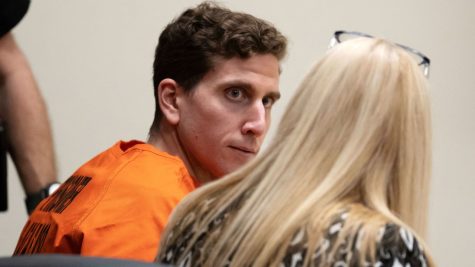 On the same night that the four students were murdered, one of the two surviving roommates saw a man in all black walk through the home. The roommate, whose name is unidentified, also stated that she awoke to a noise that she believed was her friend playing with her dog. However, she then heard someone crying and a man saying something along the terms of, "It's okay, I'm going to help you." When she peered out of her room just after 4:00 am., she told investigators that she saw a man dressed in black clothes walk by her towards the home's back door, causing her to be "frozen in shock." She stated that she did not recognize the man but said that he had bushy eyebrows, which are one of Kohberger's facial features. It was not until a multitude of hours later that the full extent of what had occurred upstairs and down the hall became clear, where the four students were stabbed to death.
Two months after the murders, law enforcement officials finally ended the silence on the details of the information on the case, where they unveiled an array of evidence they say left them with a little doubt about the killer's identity, Bryan Kohberger, a 28-year-old Ph.D. student at a neighboring university studying criminology.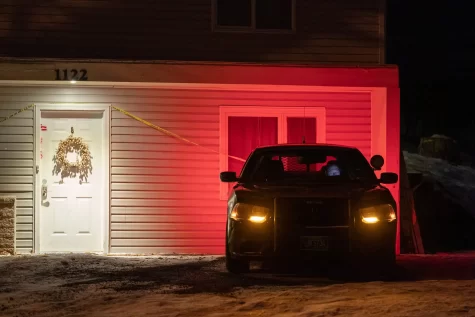 Kohberger was arrested on December 30th at his parents' home in the Pocono Mountains of Pennsylvania. However, he appeared in court in early January in Idaho to face charges of first-degree murder and felony burglary.
In the filled courtroom, where the father of one of the victims was in the front row, Kohbegrer hardly spoke except to state that he understood that life imprisonment or death was the maximum penalty for each murder charge. Anne Taylor, his public defender, stated in court that Kohberger, 
"​​has a good family that stands behind him." Bryan also said through another lawyer that he looks forward to being exonerated. 
Law enforcement and authorities have yet to release any details on the motive of the killings, nor has there been any explanation released on why the two surviving roommates did not call 911 until hours after they had woken up and before noon the next day.