Juwan Johnson Has Re-Signed With The Saints!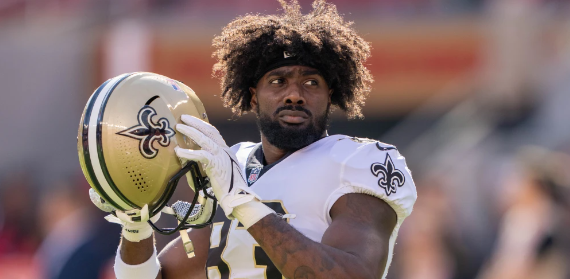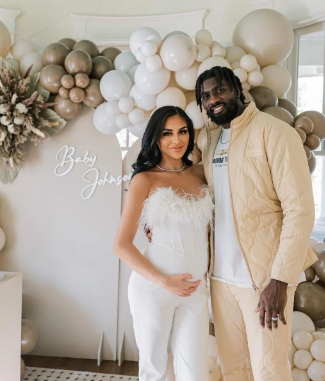 Anyone who loves football knows that the New Orleans Saints is one of the top teams to beat. With 305 first downs, 5674 total offensive yards, 3969 total passing yards, and 37 touchdowns; the Saints are one of the well-oriented teams in the country.
Former WR of Oregon Juwan Johnson can happily declare that he will be re-signing with the New Orleans Saints. Being one the less likely to be picked in the NFL, the Saints took a chance on Johnson and ever since then, they have had no regrets. Johnson, in a recent interview, had mentioned that he had the biggest chip on his shoulder- that nobody wanted to take a chance on him, but the Saints did. After the Saints took a chance on Johnson, he did not want the organization to regret taking a chance on him, and then forth, he has not; when he realized that his contract was about to be up, he was in the pool of free agents and did not know what that entailed for his future in the NFL, but was hopeful that he would be re-signed by the Saints for the upcoming season. He has made such an impression on the team for the past 2 years that they did not want to lose him- they have officially offered Juwan Johnson another offer to play for their team for the upcoming season and have raised the price of his contracted salary.
Johnson has re-signed with the New Orleans Saints, having received a bonus, his contract totaling out to be over $12 million dollars, and a baby on the way with his beautiful supportive wife Chanen Johnson, Johnson has been a prime factor and example in the future of his family and professional status. The Saints first signed Johnson as an undrafted rookie in the 2020 NFL Draft after just one season at Oregon. Johnson played in just eight games at Oregon during the first half of the season due to injury. Johnson, however, became a crucial component of Oregon's offense when he was healthy, hauling in 30 catches for 467 yards and four touchdowns. Johnson played in seven games during the 2020 season in New Orleans, recording four receptions and 39 yards.
Johnson continued with the Saints in 2021, achieving improved results with 13 catches for 159 yards and four touchdowns. Johnson's height and quickness were his finest assets coming out of college, as the wide receiver turned tight end is listed at 6-foot-4, 231 pounds. This past season in New Orleans, Johnson found his spot in the NFL as a tight end. Johnson put in the greatest season of his career, catching 42 catches for 508 yards and seven scores in 12 starts. Johnson entered restricted free agency as the Saints' first pick after that performance.
With the success comes responsibility with money comes expectations, with a wife comes happy life, and with God comes a brighter tomorrow. Juwan Johnson knows the proper order to live life and because of that, he is blessed and highly favored. The New Orlean Saints know what they need to do in order to have a successful season and re-signing Juwan Johnson for the upcoming season is exactly what they needed to do in order to have a successful season. Good Luck Saints and the upcoming season!