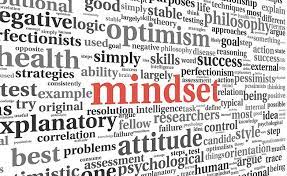 As the years go by, school only gets harder– that's a fact, not philosophy.
Traveling back to the sixth century BCE, philosophy has existed for thousands of years, and it was only last year that I, a full-time overachieving student and athlete, decided to use its existence to my advantage and found that it was undeniably transformational.
Amid a challenging school year, I found myself drowning not only in work but in my self-deprecating attitudes– I set myself up to be damaged in pursuit of gaining academic validation, always reaching to prove something to myself– and in these ambitions, I lost sight of my values. I didn't understand what a value should be, but when I picked up a book of philosophy, I felt a weight being lifted off my shoulders, and it could potentially be something that other overwhelmed students could utilize.
A Break Down of Stoicism
One small change in your mindset can descend into more significant changes. Stoicism was a way of life according to philosophers such as Aurelius, Seneca, Epictetus, Zeno, and more, and its importance is still relevant to today's society. Stoicism, one of the most significant ideas in philosophy, suggests that one should expect that everything wrong that can happen will happen, and however unfortunate this outcome is, one should feel content with that outcome. This can be practiced by exercising what you are uncomfortable with, so when something unexpected occurs; you will be prepared and even thrive in that situation; in other words, become comfortable with the uncomfortable or partake in what we call ¨voluntary discomfort.¨ Practicing this will prepare an individual for future mishaps and obstacles, helping one to understand that no matter how hard it gets, you will survive and grow if you possess the right mindset. Connecting this to the bigger picture, learning to be content with any result reduces the tendency to stress about unfortunate consequences.
¨Difficulties strengthen the mind as labor does the body.¨-Seneca
¨The impediment to action advances action. What stands in the way becomes the way.¨ – Marcus Aurelius
Philosophers treat success and failure as one. See hardships as an opportunity, not a burden. This slight shift in the mindset is critical to lessening the tendency to stress over obstacles, failures, workloads, losses, and more that students and society battle daily.
Stoicism highlights that, as humans, we do not have control over many things that happen to us, yet we can control how we react. Relating this to a piece of advice that has improved my state of mind when tackling my education is not to set unrealistic expectations; instead, approach life with internal values rather than external outcomes. Judge the success of your work based on the amount of effort you put in and not the result of your shallow hope.
This acts as an avenue to the introduction of the dichotomy of control.
A Break Down of the Dichotomy of Control
Although we do not have control over what happens to us, we do have control over how it affects us, and we must use this control to great effect.¨ -Zeno
Understanding the dichotomy of control allows us to acknowledge the distinction between what we can and cannot control. Our values are to be fixed on the things we can control rather than the things we can't control– but how do we separate the two? The things we can control are called, ¨internal forces¨, in other words, our actions and reactions; the things we cannot control are called ¨external forces¨. For example, an internal force may be the effort you put into a paper; an external force is the grade given to you. It is better to appreciate the amount of effort you put into a project rather than focus on the grade that was given to you. It is useless to react poorly when things do not go your way, but making an effort toward a goal is beneficial. So value only the things you can control because we often place unnecessary burdens on ourselves; as quoted by Seneca, ¨We suffer more often in imagination than in reality.¨
¨Between stimulus and response, there is a space. In that space is the power to choose our response.¨- Victor Frankel
Philosophy Applied to Life
Considering that, we must fixate our values on what we can control rather than what we cannot control. We should learn to be content with misfortunes and use that ability to our advantage. We all know it, but do not listen until somebody else encourages us to. I have achieved the same by allowing myself to feel content rather than worried over outcomes– appreciative rather than scrutinizing of my efforts. Same results, better journey. This school year, judge your success by your efforts and reshape your values, values that will work to draw you away from a stressful life. With a new school year comes a new mindset. Good luck this year!