It feels as if a recent surge of '70s music has occurred, both in terms of new music and old bands making a comeback. So, how much news has there been regarding '70s bands? I mean, the Rolling Stones announced a new album-their first in 18 years, not to mention the artists still making music and touring, examples being Bruce Springsteen, Barry Manilow, Elton John, Stevie Nicks, and many more. This will address each of these artists and their upcoming album releases, surrounding rumors, and tours.
The Rolling Stones are releasing a new album, 'Hackney Diamonds' on October 20, 2023. This album will be their first album that is their original music in 18 years and will contain 12 tracks. At the announcement event, the band revealed that Lady Gaga would be featured on a song called Sweet Sound Of Heaven, with Sir Mick Jagger stating that "the sound of the album is 'angry,' like the title of the lead single." According to People Magazine, on two of the twelve tracks, "Music from the band's late drummer, Charlie Watts, is expected to feature in the upcoming album…" which is incredibly moving, as Watts died in August 2021, and this will be the first original album the Rolling Stones will release without him. The members of The Rolling Stone were extremely close, even having the original singer, Mick Jagger, the guitarist Keith Richards, and former drummer Charlie Watts being described as "rock's most durable ongoing partnerships.", according to Britannica. Ronnie Wood has confirmed that the band will most likely tour for this new album with Keith Richards, Ronnie Wood, Steve Jordan, and Sir Mick Jagger. 
Bruce Springsteen Tour Cancelled?
Unfortunately, Bruce Springsteen has postponed his tour dates until 2024 because of a peptic ulcer. The E Street Band- the band on tour with Springsteen- announced on Wednesday that Springsteen is moving forward with the doctor's advice and is continuing to treat his peptic ulcer. The band posted on X (formerly known as Twitter) that the new tour dates will be announced sometime next week, but the shows will still be at their original venues. Springsteen posted, "Those unable to attend on the new date…have 30 days to request a refund,¨ so don't worry if you can't make the new dates!
Barry Manilow-Breaking Elvis' records
Barry Manilow has officially broken Elvis's record for most shows played at the Westgate Las Vegas Resort & Casino. Manilow played his 637th show last weekend, breaking Elvis's record of 636. However, Donny and Marie Osmond hold the record for the most played shows in Vegas, with 1730 shows played in just 11 years. Manilow has recently announced more shows for the 2024 year and has a musical called Harmony coming to Broadway on November 13, 2023.
Stevie Nicks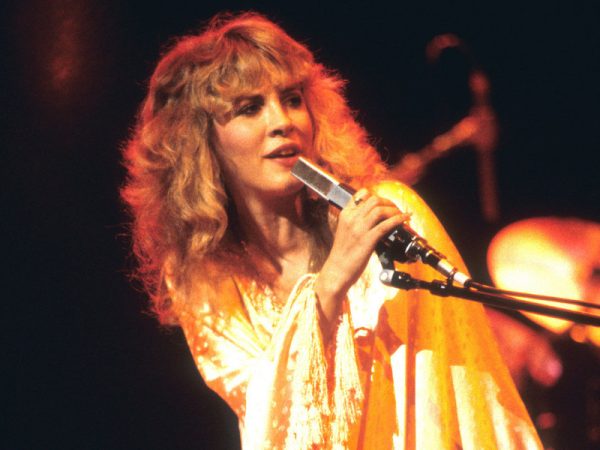 This former Fleetwood Mac singer has continued to tour, and she just announced a new 2024 tour that will end on March 9 at the AT&T Stadium in Texas, where she will be performing with Billy Joel. Tickets for her 2024 tour will go on sale on September 29, 2023. More information can be found here. Nicks will come to California on November 29 in San Diego, December 2 in Inglewood, and December 5 in Palm Desert.
If you're a fan of the '70s, don't be afraid to find shows or news about your favorite bands, as many famous bands and acts are still active and don't seem to be slowing down anytime soon!