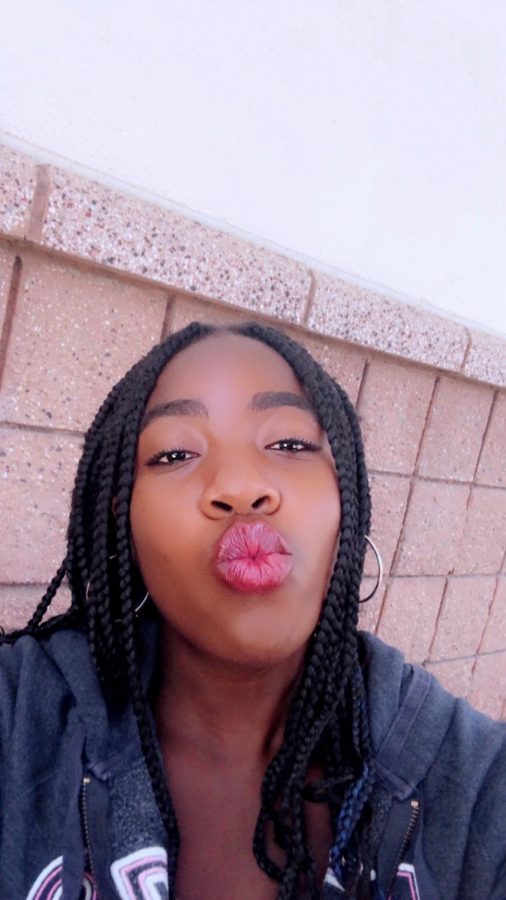 Idinma Ifeanyichuwku,  a current junior at Santiago high school plans to be a lawyer and attend a four-year college to achieve that goal. As this being her first year at shark attack newspaper she hopes to gain more knowledge in writing to better prepare her for her future of
correspondence, motions and briefs or memoranda.
As an upperclassman, Idinma is hoping to take AP lang and journalism to help improve her writing. She gained an interest in writing at 10 years old when she wrote her first book on quotev and realized she had a passion for writing.  She got a journal from her mom at 11 and since then would spend time writing in them daily. 
Idinma worked at her Aunt's hair salon for the summer after COVID chill down. She became
interested in the way business worked and how it took a lot of time and patience to get to where you want to be in your finances. She also is apart of a club called mock trials which has helped deepen her experiences with law and helped her figure out more in the kind of law she wants to be involved in. In her free time, she likes to watch criminal shows on  Netflix, read,  write and  expand her skills in cooking
in the future, she hopes to fight for people who can't fight for themselves and hope those that don't know how to speak up on their wrongdoers.  She hopes to add laughter and happiness into the world and make those closest to her proud. Idinma though very blunt has a kind heart and never likes to see anyone hurt she'll always do her best to stand in the right side of any injustice 
Idinma Ifeanyichukwu, Staff Writer
Nov 04, 2020

Introducing Santiago's Sports Med

(Story)

Oct 14, 2020

Are Students Receiving More Homework Now Online Then They Would If They Were Traditional

(Story)

Sep 16, 2020

Hoco During COVID?

(Story)