It's Time to Address "It's 2017, Nobody Can Take a Joke"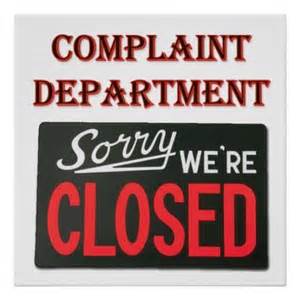 Hang on for a minute...we're trying to find some more stories you might like.
Activism by definition is the policy or action of using vigorous campaigning to bring about political or social change. Activism by practice today is: tweets, articles, protests, boycotts, strikes, and speech among other things. Activism by modern interpretation is: complaining, people who can't take a joke, misinterpretation, overly sensitive people, overly dramatic individuals, extremists, a revolt.
Why do the words activism, revolutionist, feminism, or civil rights activist have a negative connotation? Why do these words make you second guess who someone is upon them identifying with one or more of them? What do they have in common? Why are they feared? They all share power.
The United States of America was founded on the idea of freedom, of natural given rights. The United States of America runs on a democracy, it runs on the power of the people; it runs on the power of the people who dare to speak up for what they believe in. The USA declared independence on July 4th, 1776. The Constitution was signed on September 17th, 1787. The Bill of Rights was added to the Constitution on December 15th, 1791. That's great, a little history lesson, right? Dates that we've all had to memorize for the test, but forgot the next day. You see, that's part of the problem. It's 2017; a shy 241 years after America's independence and here we are, still struggling to live by the ideologies of our founding fathers. We struggle with power; we wrestle with the balance of freedoms.
Those who dare to utilize their individual power and speak against a comment that was made in any situation is instantly muddled into the quote of the year: "It's 2017, nobody can take a joke." I, among others who will remain anonymous, feel as though this is an unfair statement.
It is indeed 2017. A year that has been, so far, unlike any other. It has been a year in which people have found their voice. A year in which people have found their born rights. It's been a year in which "people can't take a joke." What's your definition of a joke? I believe that the definition of a joke has gone through a game of telephone – the game where you repeat what someone whispers in your ear to someone, who then whispers it to someone new, who then passes it on, and so on and so forth until a final person hears the blurred phrase. The problem with the game of telephone that has been played throughout the years with the definition of a joke is that it has come to meddle with the true meaning.
A joke by definition is something to provoke laughter or cause amusement. What is a joke in today's society? People have been claiming a crude statement against groups and individuals alike as a joke, as something to laugh at, and when someone speaks out against it, suddenly everyone's favorite phrase is thrown out. To one, yes, it may be just a joke; to someone else, it is something that created a stirring in them that made them wish to speak against it. Multiple times something has gone viral because of its underlying hurtful interpretation; to them, it wasn't funny. To them, it was hurtful, and they are a strong individuals who felt the need to express their opinion against something that was hurtful to them or others. It's them taking the initiative to protect and stand against those that may cause harm to those who may not have the confidence to do what you dare to express. It comes with a negative connotation to be an activist, to be someone who chases after creating a change.
What does 2017 have to do with something being a "joke"? The year of 2017 has been notorious for people finding their voice, and using it. What's the difference between someone using their voice now versus using it in previous years? People have grown. People have evolved. People have learned. As the human race continues, individuals have come to find that if they don't like a "joke" they have the ability to say something. Not all do, however. Those who wish to express their opinion against matters at hand willingly take on the role of the "activist." Martin Luther King Jr., one of the most commonly known Civil Rights Activists is known as a hero. He is known as someone who stood up for those who couldn't stand alone. In a significantly smaller fashion, that is what people are doing today. It's different because people have studied those like Martin Luther King Jr. People have learned that it is dire for humanity to stand strong to protect those who quietly receive the mental and emotional beatings of their position at the pit of the "joke." They have found that their voice can create a movement, that it has power, just like our founding fathers declared it to. As the human race, we have separated ourselves. As a human race, we have forgotten that our opinions can be harmful to people, that words do hurt others.
We live in 2017: a year of speaking out. A time in which "nobody can take a joke." Maybe "nobody can take a joke" because they aren't jokes; because there are people at the pit of a joke, groups of people: ethnicities, activist groups. Maybe 2017 is the year we all come to find that people are hurt by comments, that we are free to express ourselves, but not free to divide ourselves as a nation, leading us to fall, to make cruel assumptions of people, to announce prejudice against others as if it is a proven fact. Maybe the people of 2017 aren't afraid to be activists anymore. Maybe the people of 2017 have found themselves at liberty to speak out and do what people have been afraid to do for decades. Maybe 2017 is the year in which nobody can take a joke, because people are stronger, because people aren't scared to stand alone anymore, because people are sick and tired of conforming to what society says and won't stand for feeling like they are required to adapt what people tell them is true. Maybe 2017 is the year that nobody can take a joke because we have grown to learn it's not acceptable to go back in history and take back what was rightfully earned by those who created a dire change.
The year of 2017; 241 years after our founding fathers told us this land is our land and that we aren't accepting what other nations tell us to do, that we are independent. 226 years after we were given written individual freedoms unlike any other nation. 2017: a year that "people can't take a joke," in reality, is a year that people have found their voice, found their freedom, and have found their power.