O.J. Simpson is Released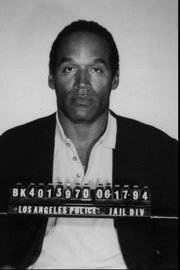 Hang on for a minute...we're trying to find some more stories you might like.
On June 12, 1994 Nicole Brown and Ron Goldman were brutally murdered by an unknown person. Their bodies were found the next morning by a neighbor's dog. Nicole's ex-husband, Orenthal James Simpson, more commonly known as O.J., was the prime suspect. The detectives who handled the scene gathered concrete evidence against Simpson and it was believed that he would be convicted. On June 17, 1994, O.J. Simpson was arrested and was going to be charged with two accounts of murder. The trial ended on October 3, 1995 when it was announced that the jury had decided that O.J. was innocent.
Outraged, the Goldman family sued Simpson and won. But due to the costs of O.J.'s lawyers, he was broke. His personal belongings were seized, including several football trophies. The items were kept in a hotel room in Las Vegas. Simpson decided to take action and asked his close friends to help him rob the hotel room.
O.J. Simpson was arrested on September 16, 2007. He was convicted on October 3, 2008, 13 years after he was acquitted, and sentenced to 33 years in prison. After serving nine years in prison he was released on October 1, 2017. Before being released he said that he wanted to move home to Florida.
He was recently quoted saying "I've done my time, I've done it as well and as respectfully as anyone can."

About the Writer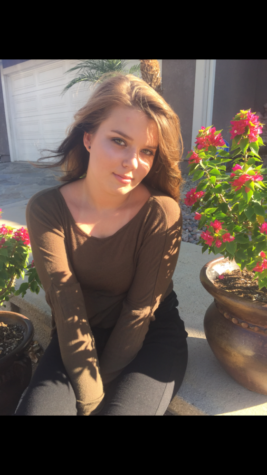 Madison Schneider, Staff Writer
Madison Schneider(9) is a first year writer in the Shark Attack. She enjoys writing about her opinions and current events. When she is not writing for the newspaper she can be found somewhere else, but to be more specific, she can be found at the beach or watching crime shows. After high school, Madison hopes...