The Dangers of Trick or Treating
Hang on for a minute...we're trying to find some more stories you might like.
Halloween is a time of year that excites everyone. You get to dress up, hang out with friends, and my favorite part – go trick-or-treating. You can even stay indoors and watch a horror movie with friends, if you want. Getting together with friends and family to have fun is pretty much the whole point. But, then there are the dangers that come with the fun.
Every Halloween someone throws a party and at that party alcohol is provided. There will always be that one individual who decides to drive while under the influence of alcohol. It is not that hard to think of what would happen to all the kids trick-or-treating. In 2015, three teenage girls were killed on Halloween night by a man under the influence. Jaquinn Bell has since been sentenced to more than 15 years in prison.
Trick-or-treating is also a time of year when sick people decide to inject candies with drugs and poisons before giving them to kids. There have been cases over the years where children ended up in the hospital or dead due to being drugged or poisoned. I'm not saying that Halloween is something that should not be celebrated anymore, but it is a time to be careful. Not only should children and adults who are on the streets be aware of the threats, but also anyone who tends to drink that specific night.
Halloween is one of my favorite holidays as I said before and you shouldn't just stop celebrating it because of the fear of something happening to you. Just be more aware and stick with a group of people. Another precaution is to be sure that you know the people you're getting candy from. One year, down the street from me, there was an issue that involved the cops. My neighbors ended up getting arrested for growing marijuana and some other drugs in their home. Just be cautious this year and have a Happy Halloween!

About the Writer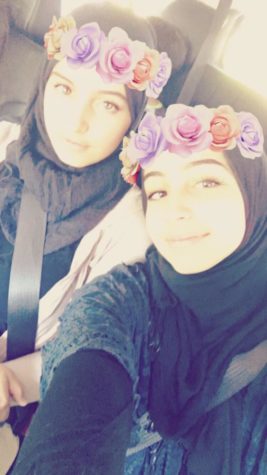 Fatimah Dibas, Staff Writer
Fatimah Dibas (9), is a freshman at SHS and you'll almost always see her reading, eating or both. This is her first year as a writer for the Shark Attack and she plans to make the most of it. She is interested in writing and hopes to become an author one day.