Social Media – Is It A Step In The Wrong Direction?
Hang on for a minute...we're trying to find some more stories you might like.
Easily within reach lies one of the most widely used innovations of modern technology – social media. Instagram, Twitter, Snapchat, Facebook – the vast majority of people are "connected" through these platforms. Some of the teachers at Santiago even have accounts, where they tweet pictures of their classes and promote our school years's motto, "All In".  It has been beneficial in various ways such as reconnecting with old colleagues, communicating to people across the world or across the street, and simply laughing at pictures and posts. However, social media holds negative aspects that we must not dismiss, including the misinterpretation of news and a lack of self-confidence that nearly all users experience.
News
Twitter is widely relied on for news; however, this can be rather misleading as much of Twitter is composed of opinion-based facts, which makes it easy to accept these so-called facts and not interpret events from different perspectives. Before making an opinion, one must know all of the sides to the story, rather than just one – especially one that lacks in credibility. Keep in mind that anyone, ranging from a seven year old to a high school dropout, can post on Twitter, further diminishing its credibility.
Although not directly contributing to news, Russia allegedly created masses of bot accounts on Twitter in an attempt to influence the presidential election in 2016. Social media creates vulnerabilities within our society that countries have already taken advantage of – yet the majority of the public remains unaware of the potential risks social media generates.
Social media networks like Instagram have a looser focus on news, as many won't post a picture of something ongoing. Instead, the captions of unrelated pictures may hold opinions or "subtle" nods to recent events, like the 2016 election, for example. There are also comments, which more times than not, end in arguments.
Snapchat is less of a culprit when it comes to news, as thoughts are directly posted, without the option to publicly comment. However, when celebrities or even friends post on their Snapchat Story with considerably more radical thoughts than a picture of their Starbucks drink, this can influence anyone who watches the Story and lead to the whole "if she thinks that, and she's a good person, then I should think that too" logic.
It is wise to check credible sources such as accredited newspapers before jumping to conclusions in order to avoid the traps social media create.
Social Acceptance
Scrolling through Instagram, one can easily get disheartened as they look at all of the too-perfect pictures – they tend to create body images that are, ironically, not ideal. Stick-skinny can be unhealthy, a concept that seems to go unnoticed. Teenagers, young adults, or even children as young as eight begin to try to reach what they believe is the perfect body, and place unnecessary pressures on themselves. Severe dieting leads to anorexia, and the lack of self-confidence that comes with such pressures can add anxiety to lives or trigger depression.
The "hunt" for followers was invented entirely with social media.  Followers (as well as likes and retweets) are used as a gauge for popularity, which causes people to vainly search for more and more, misguided with the idea that having over one thousand followers will make them happy. Social insecurity is also involved, without a doubt – for one may feel embarrassed that they only get twenty likes when the "popular" people get two hundred. In order to seem popular themselves, followers and likes often become more than just a number – they're what define our social status and sometimes even our happiness.
The negative impact of this is rather obvious, for when someone hones in on something so insignificant as followers and judges themselves based off of it – insecurities are sure to develop.
Solution
There doesn't seem to be any true solution to the influence of social media. However, one can look up articles from credible sources and try to gain a deeper understanding of the world around them. As for the insecurities that social media can create, perhaps the only true answer to this is deleting social media, although this takes away from the advantages that social media brings. Perhaps the answer is focusing on the people around you and building your relationships, rather than viewing yourself as a lesser individual if you have fewer followers, retweets or likes.

About the Writer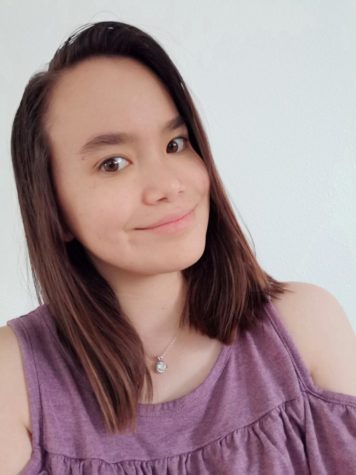 Phoebe Reiter, News Editor
Phoebe Reiter (12) is a senior who is fascinated in writing about the world around her- whether it be what's happening at school or in the world. Outside of school, she is both a girl scout and a soccer player- and an avid dog lover. Journalism interests her simply due to the fact that she has a chance to express herself through words- something she enjoys immensely.