Dear Santiago High School,
Hang on for a minute...we're trying to find some more stories you might like.
Dear Santiago High School,
I am a senior and have attended your school for 3 years already and I can simply say that I love your campus, classrooms, and students. This may come as a surprise to students all over the school – I hear others complain about the location of your school, the administration, students complaining about other students – the list goes on! Coming from someone who has traveled all around the globe and has moved to different states my whole life, I have learned a few things. I have learned that some people are rude anywhere you go and California literally only has one season. I enjoyed staying at this school, but one thing I'd like to suggest is that the staff and students both can be more courteous to each other. Everyone at this school has a job to do, whether it be learning and doing homework, or helping the students understand the material and being patient. It is a frustrating and difficult job to do at times, but we need to be more understanding about one another. We can all remember that being rude and bitter will not get us anywhere, and being kind will take us very far in life. The staff at the school needs to remember that their jobs are to help others and inform them, not to bring anybody down. Students need to remember not be rude to the staff because they are trying their hardest to communicate and be patient with us. Christmas is only a couple of weeks away – and it's important to remember what it is also about. It's about giving, being generous, and being kind to others. Let's not forget the importance of being friendly and empathetic with one another. We can always improve our ways with others, including all students and our staff.
Sincerely,
A Senior Student

About the Writer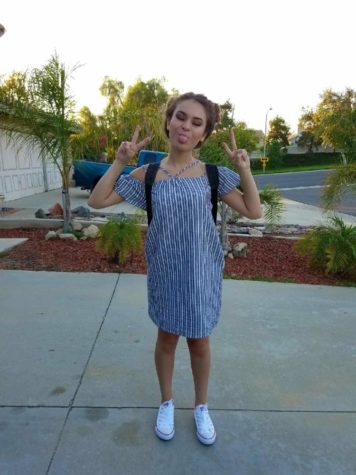 Alina Traverso, Staff Writer
Alina Traverso (12) is a first-year writer who enjoys writing articles about movies, the schools art activities such as the fashion show and plays. Outside of journalism, Alina is a very artistic and creative person. She loves drawing and painting, writing, and photography even in her free time! You could also see her out and...